Shallow, rich and socially successful Cher (Alicia Silverstone) is at the top of her Beverly Hills high school's pecking scale. Seeing herself as a matchmaker, Cher first coaxes two teachers into dating each other. Emboldened by her success, she decides to give hopelessly klutzy new student Tai (Brittany Murphy) a makeover. When Tai becomes more popular than she is, Cher realizes that her disapproving ex-stepbrother (Paul Rudd) was right about how misguided she was — and falls for him. PG-13
Tickets available at the door.
Release date: July 19, 1995 (Wow! choosing this film for July 19 was just a coincidence!)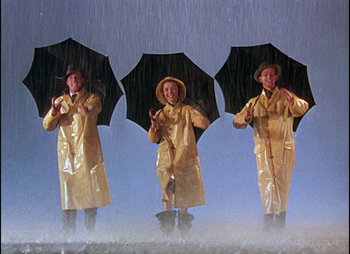 Singin' in the Rain
Movie Night
When the transition is being made from silent films to `talkies', everyone has trouble adapting. Don and Lina have been cast repeatedly as a romantic couple, but when their latest film is remade into a musical, only Don has the voice for the new singing part. After a lot of practise with a diction coach, Lina still sounds terrible, and Kathy, a bright young aspiring actress, is hired to record over her voice. Rated G
Release date: April 11, 1952
Tickets available at the door.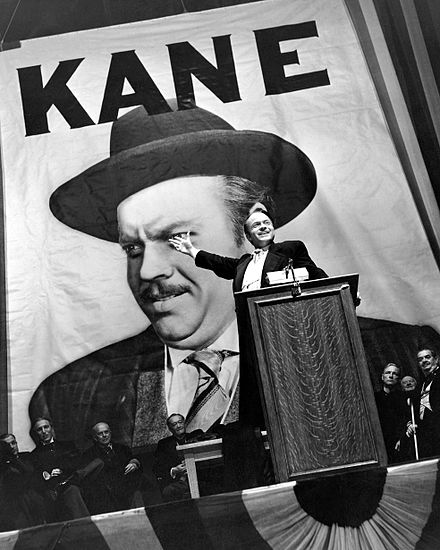 Citizen Kane
Arts on Point Gallery Weekend
When a reporter is assigned to decipher newspaper magnate Charles Foster Kane's (Orson Welles) dying words, his investigation gradually reveals the fascinating portrait of a complex man who rose from obscurity to staggering heights. Though Kane's friend and colleague Jedediah Leland (Joseph Cotten),
and his mistress, Susan Alexander (Dorothy Comingore), shed fragments of light on Kane's life, the reporter fears he may never penetrate the mystery of the elusive man's final word, "Rosebud."
 (1941)