Manitowoc Minute's Charlie Berens
SOLD OUT!!
Charlie Berens, host of the Manitowoc Minute will be performing at the Mineral Point Opera House on Saturday, August 10th.
Berens is an Emmy-winning journalist, comedian, and creator of the Manitowoc Minute. The Wisconsin native has been featured on Fox, CBS, Funny or Die, TBS Digital, Variety, MTV News and more.
Berens began his career working for MTV News' Choose or Lose. After that he worked in front and behind the camera for emerging YouTube news channels. In 2012, Tribune Media tapped Charlie to host the comedic news show Nightcap. In 2013 he won an Emmy for "The Cost of Water" while reporting for KDAF.
In 2014 CBS Sports Network hired Berens to host the sports gameshow You're So Money. Also in 2014, PMC (Variety, Deadline) made Charlie the host of their comedy/entertainment news brand @Hollywood. From red carpets to Sundance to SXSW to Coachella, Charlie has interviewed hundreds of celebrities, politicians, actors, and musicians.
In 2016 Berens turned his attention toward acting and developing his scripted series. He found success at the Just For Laughs Festival where Kevin Hart picked up Co-Anchor Confidential for his LOL comedy platform.
Berens is regularly featured on Funny or Die. His comedic mashups including If Jack Dawson Was Really From Wisconsin have garnered more than 13 million views. Most recently Charlie's Manitowoc Minute series has received similar success — including millions of views, and a sold-out standup comedy tour.
Tickets: VIP seats (orchestra & box reserved seats) $40. Floor reserved seating $30. Balcony general admission $25. On sale Friday, April 12 at 10 a.m. BrownPaperTickets.com, Berget Jewelers in Mineral Point, and at the door if available.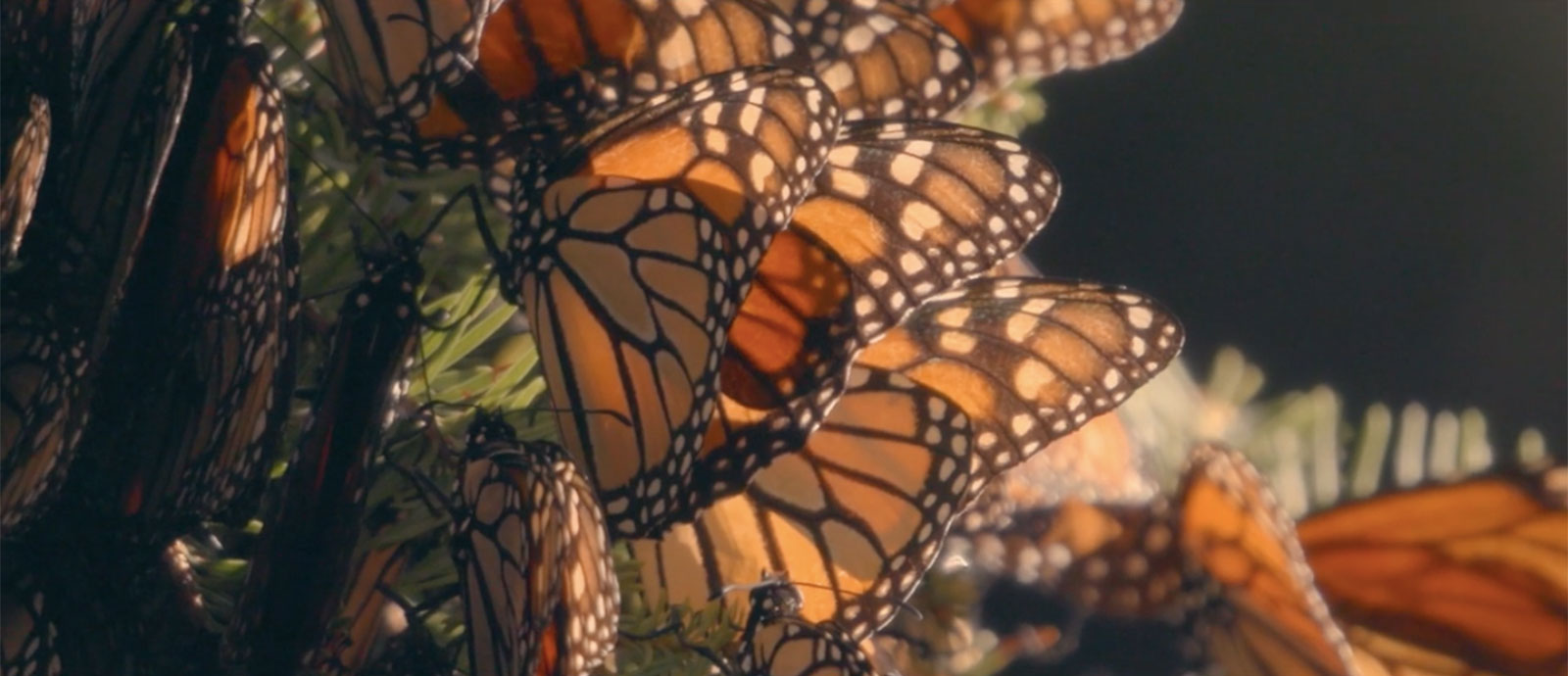 Wild & Scenic™ — Pursuing the Monarchs
This succinct yet poignant documentary examines the social and biological factors causing a rapidly waning monarch butterfly population across North America. Pursuing the Monarchs traverses viewers across the American heartland from the vast plains of Iowa to the jungles of Michoacán. It is an intrepid journey across the front lines of one of Earth's most treasured species' battle for survival against rampant deforestation and the devastating practices of industrialized agriculture.
More information: www.annachah.com   |   www.monarchconservation.org
Presented by Wild & Scenic

10th Annual Driftless Film Festival
Once a year, the Driftless Film Festival fuses the best of independent cinema with the rolling hills, artistic energy, and local atmosphere of Mineral Point, Wisconsin. Driftless Film Festival showcases regional gems, hard-hitting independent films and thought-provoking shorts. Now in its tenth year, Driftless continues to provide a one-of-a-kind experience for audiences and filmmakers alike.
Presented by Driftless Film Festival