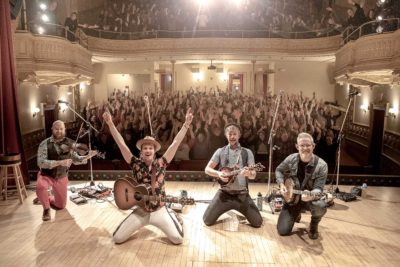 Thank you for your generous support of the Mineral Point Opera House. We simply could not exist without it. The Board of Directors and the volunteers of the Opera House sincerely appreciate your gift.
Enter the amount of your donation in the form below. If you are a Friend of the MPOH, you can choose to create a new membership for another year, or you can bump up your existing membership if donate an amount that, combined with your previous donation, is enough to move you into a higher category. For example, if you donated $35 earlier this year and donate $100, your combined donation would be enough to increase your membership to Enthusiast. See our Friends of the MPOH page for the membership categories.
If you aren't a member of Friends of the MPOH, you can sign up with this form. Visit the Friends page for more information, and learn how you can receive gifts for becoming a member! Also, in the form you can choose to forgo any gifts and decline membership benefits.
Again, our sincerest thanks for your support.