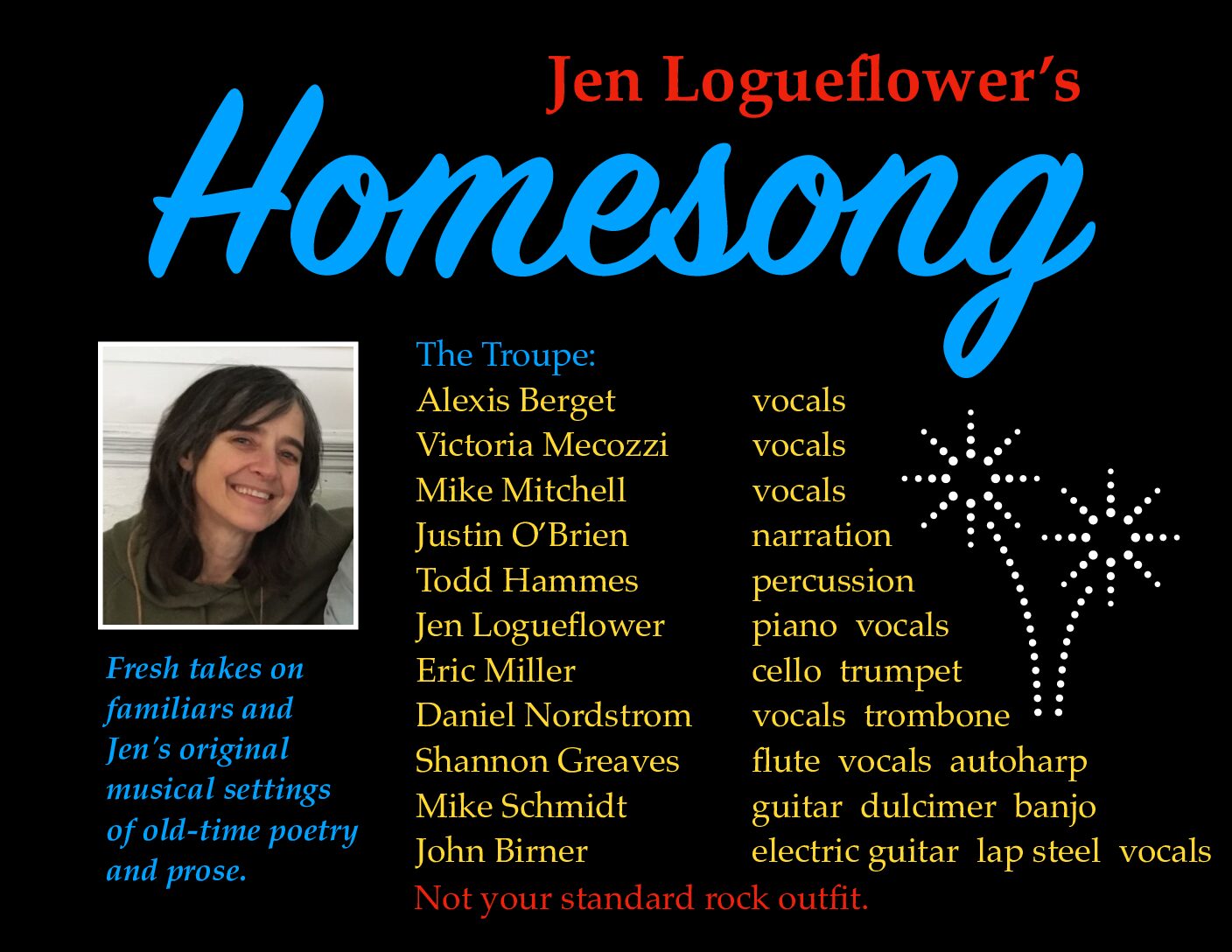 Homesong
A musical sparkler for the People.
Jen Logueflower leads a troupe of ten dynamic players, including several multi-instrumentalists backing a wide range of local voices, in solo, duet, and chorus modes. Homesong features Jen's novel arrangements of well-loved familiar tunes in the folk, blues, jazz and spiritual traditions, as well as original musical settings of notable old-time poetry and prose.  A smart narrative thematically ties the program together.
This troupe is not your standard rock outfit…instead, the lead singer role shifts constantly, and the deep bench of vocalists and instrumentalists guarantees rich harmonies and beautiful individual expression and spunk.