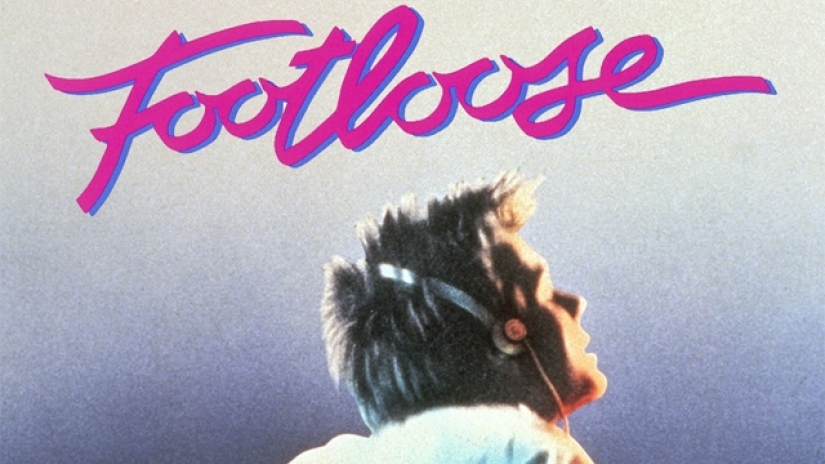 Footloose
Thursday Night Movies
Moving in from Chicago, newcomer Ren McCormack (Kevin Bacon) is in shock when he discovers the small Midwestern town he now calls home has made dancing and rock music illegal. As he struggles to fit in, Ren faces an uphill battle to change things. With the help of his new friend, Willard Hewitt (Christopher Penn), and defiant teen Ariel Moore (Lori Singer), he might loosen up this conservative town. But Ariel's influential father, Reverend Shaw Moore (John Lithgow), stands in the way. 1984
Rated PG

Field of Dreams
Thursday Night Movies
When Iowa farmer Ray (Kevin Costner) hears a mysterious voice one night in his cornfield saying "If you build it, he will come," he feels the need to act. Despite taunts of lunacy, Ray builds a baseball diamond on his land, supported by his wife, Annie (Amy Madigan). Afterward, the ghosts of great players start emerging from the crops to play ball, led by "Shoeless" Joe Jackson. But, as Ray learns, this field of dreams is about much more than bringing former baseball greats out to play. 1989  Rated PG
Tickets: $5.00, $2.50 children 12 and under, available at the door.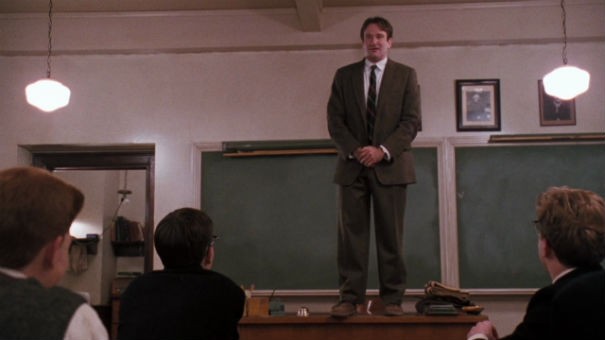 Dead Poets Society
Thursday Night Movies
English teacher John Keating (Robin Williams) inspires his students to look at poetry with a different perspective of authentic knowledge and feelings. 1989, Rated PG
Tickets: $5 or $2.50 kids 12 and under, available at the door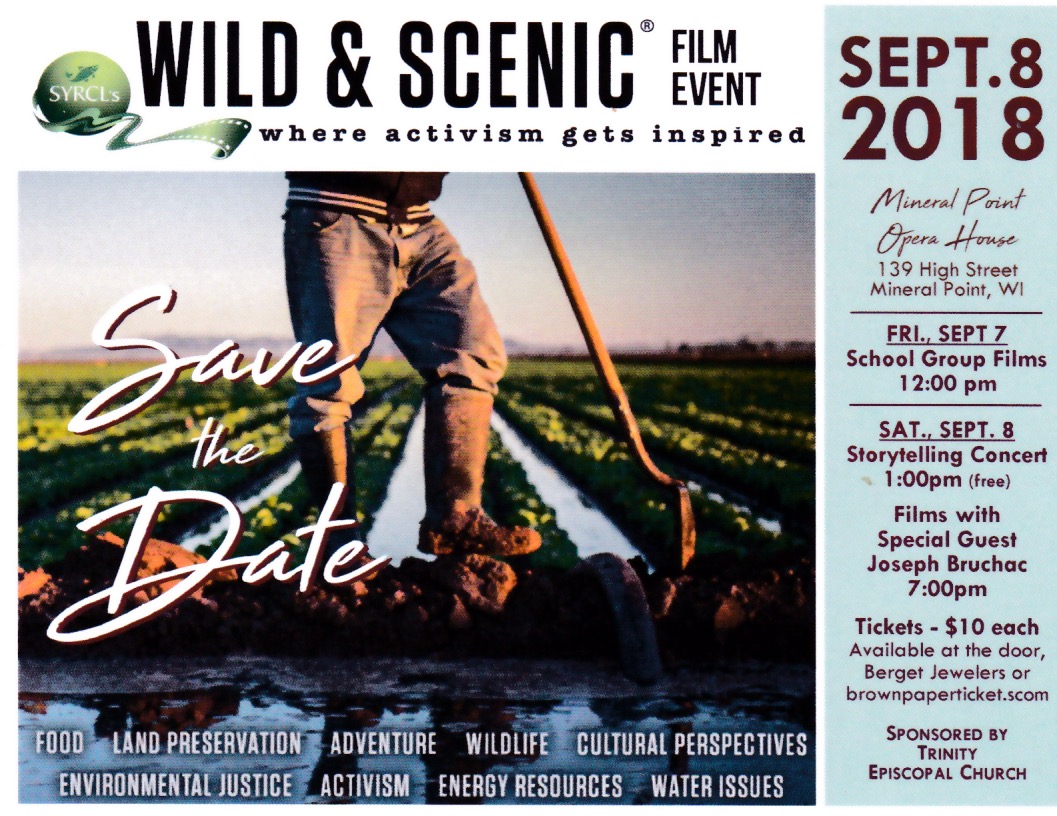 Wild & Scenic® Film Event
Wild & Scenic is organized and produced by SYRCL (The South Yuba River Citizens League). Since 1983, our growing community protects and restore the rivers of our home watershed from source to sea.
The Wild & Scenic Film Festival puts our work into the broader environmental and social context. It reminds us that we're participants in a global movement for a more wild and scenic world.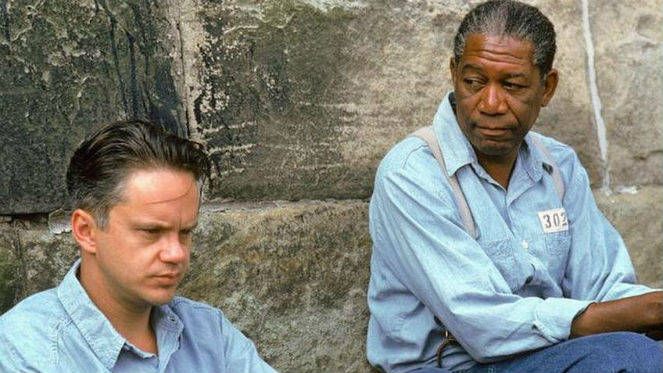 Shawshank Redemption
Thursday Night Movies
Andy Dufresne (Tim Robbins) is sentenced to two consecutive life terms in prison for the murders of his wife and her lover and is sentenced to a tough prison. However, only Andy knows he didn't commit the crimes. While there, he forms a friendship with Red (Morgan Freeman), experiences brutality of
prison life, adapts, helps the warden, etc., all in 19 years.
Rated R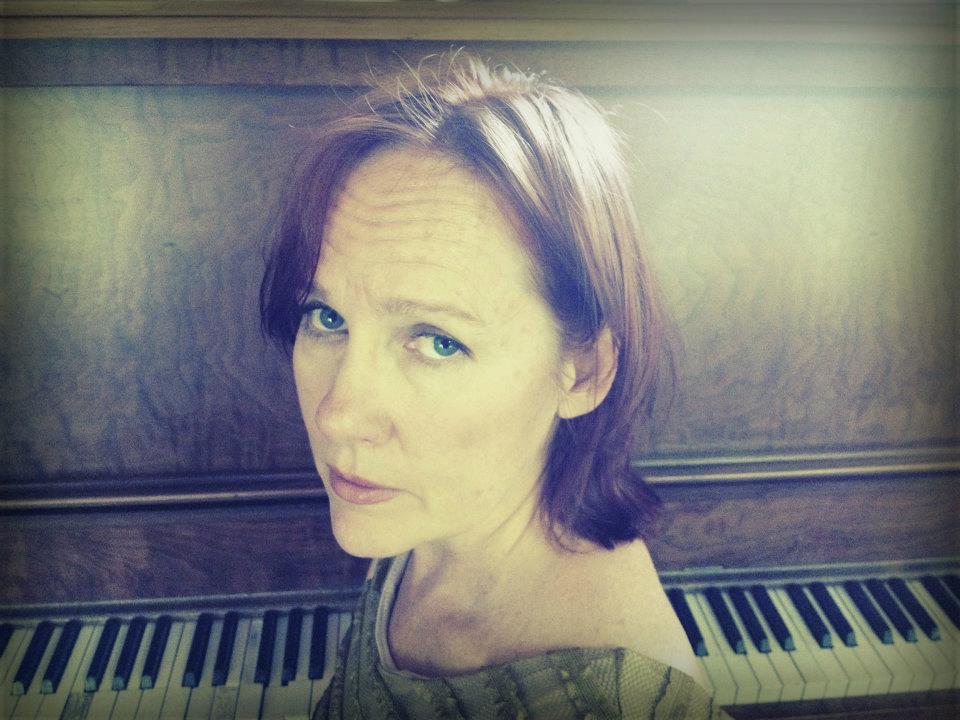 "Iris DeMent makes music that celebrates humanity's efforts toward salvation, while acknowledging that most of our time on Earth is spent reconciling with the fact that we don't feel so redeemed. Grounded in hymns, early country songs, gospel and folk, DeMent's work is treasured by those who know it for its insight and unabashed beauty." ~ NPR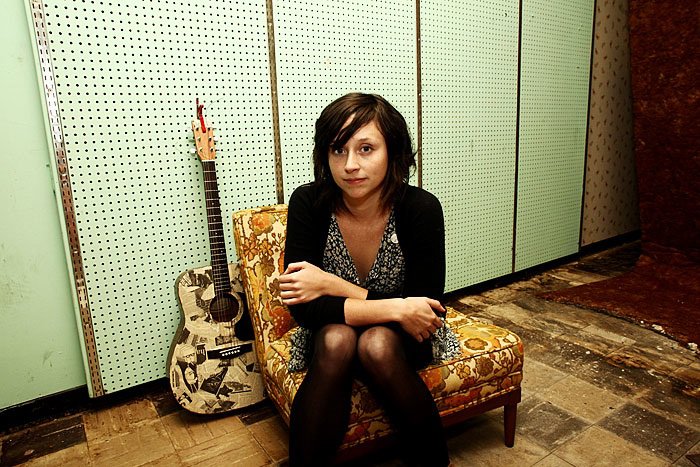 Waxahatchee
with Anna St. Louis and Night Shop
Waxahatchee is an American indie music project, formed in 2010 by singer-songwriter Katie Crutchfield, previously a member of P.S. Eliot. The band is named after Wasahatchee Creek in Alabama. Originally an acoustic solo project, her recordings tend to now involve a backing band and the music has increasingly more often been performed in this way. Crutchfield, as Waxahatchee, has released four albums to date; American Weekend (2012), Cerulean Salt (2013), Ivy Tripp (2015), and Out in the Storm (2017). www.waxahatchee.bandcamp.com
Waxahatchee's current album, Out In The Storm, was no. 14 in Rolling Stone's top 50 albums of 2017!
Anna St. Louis – www.annastlouis.bandcamp.com
Night Shop – www.nightshop77.bandcamp.com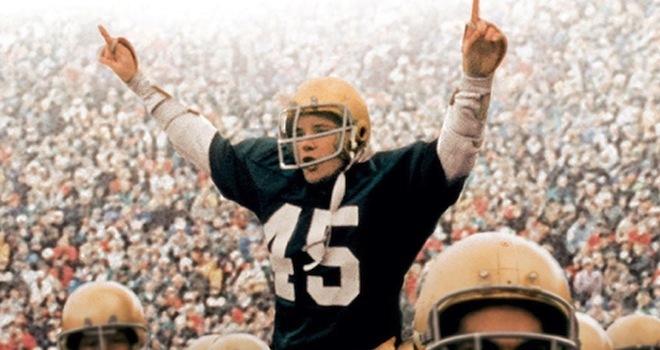 Rudy
Thursday Night Movies
Rudy Ruettiger (Sean Astin) wants to play football at the University of Notre Dame, but has neither the money for tuition nor the grades to qualify for a scholarship. Rudy redoubles his efforts to get out of the steel mill where his father works when his best friend (Christopher Reed) dies in an acc
ident there. Overcoming his dyslexia thanks to his friend and tutor, D-Bob (Jon Favreau), Rudy gains admission to Notre Dame and begins to fight his way onto the school's fabled football team. 1993 Rated PG
Tickets: $5.00, $2.50 children 12 and under, available at the door.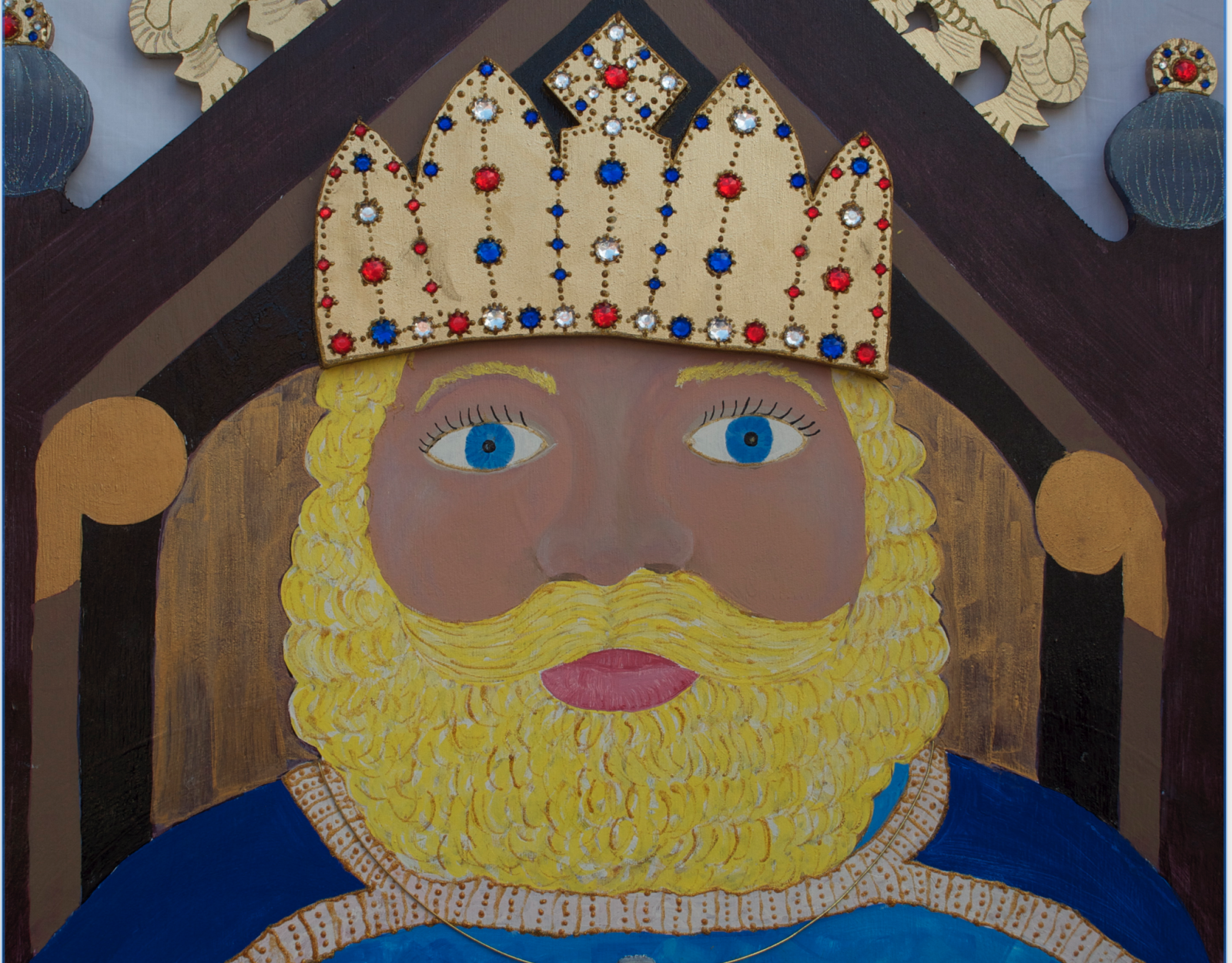 Camelot
A pilot opera in a semi-staged concert performance
by Lerner and Lowe
Part of Mineral Point's Cornish Festival
adults $15, children  $12
Tickets also available at The Mineral Point Collection and Berget's Jewelry downtown Mineral Point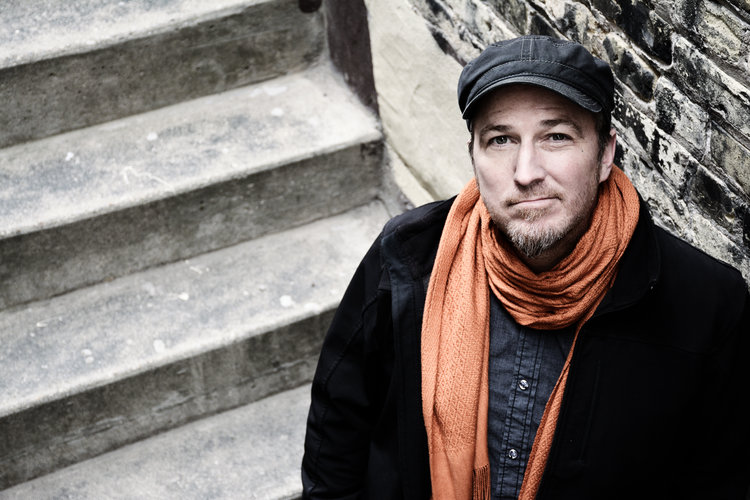 Peter Mulvey
with Brianna Lane
This veteran singer-songwriter from Milwaukee began his career busking on the streets of Dublin, Ireland. Restless and inventive, Mulvey has made seventeen records, spanning rock and roll, folk, jazz, spoken word, and Americana. A long-standing gig at the National Youth Science Camp led to a spoken word piece, "Vlad the Astrophysicist," which became a TEDx talk, and then an illustrated book. In 2007, he began an annual summer tour by bicycle instead of by car and airplane — this September marks the beginning of his 10th annual bicycle tour.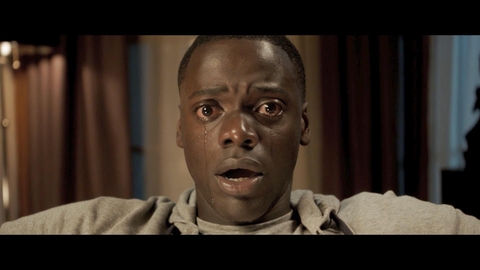 Get Out
Thursday Night Movies
Now that Chris (Daniel Kaluuya) and his girlfriend, Rose (Allison Williams), have reached the meet-the-parents milestone of dating, she invites him for a weekend getaway upstate with Missy and Dean. At first, Chris reads the family's overly accommodating behavior as nervous attempts to deal with their daughter's interracial relationship, but as the weekend progresses, a series of increasingly disturbing discoveries lead him to a truth that he never could have imagined.
Rated R,  2017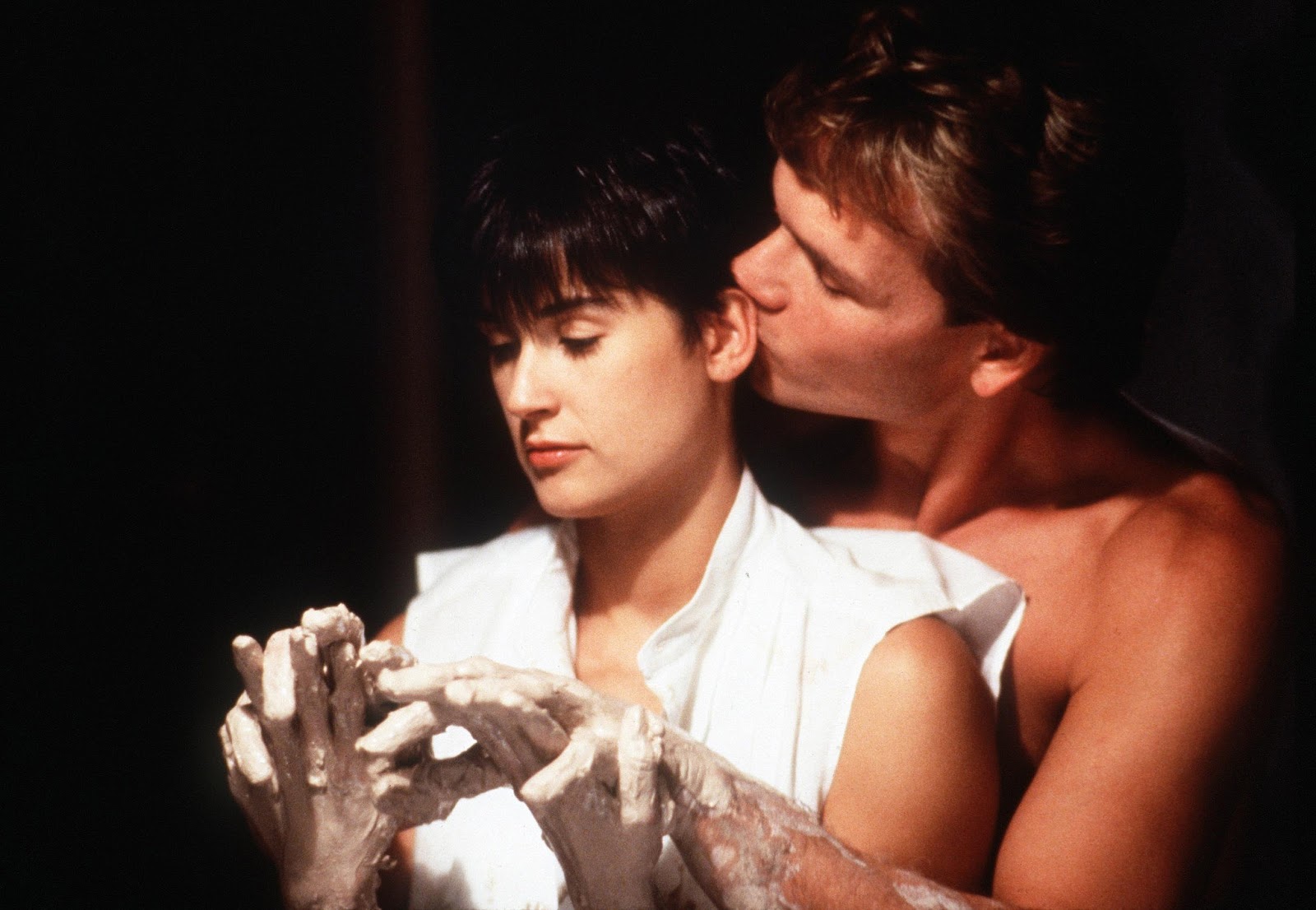 Ghost
Thursday Night Movies
Sam Wheat (Patrick Swayze) is a banker, Molly Jensen (Demi Moore) is an artist, and the two are madly in love. However, when Sam is murdered by friend and corrupt business partner Carl Bruner (Tony Goldwyn) over a shady business deal, he is left to roam the earth as a powerless spirit. When he learns of Carl's betrayal, Sam must seek the help of psychic Oda Mae Brown (Whoopi Goldberg) to set things right and protect Molly from Carl and his goons. PG-13
Release date: July 13, 1990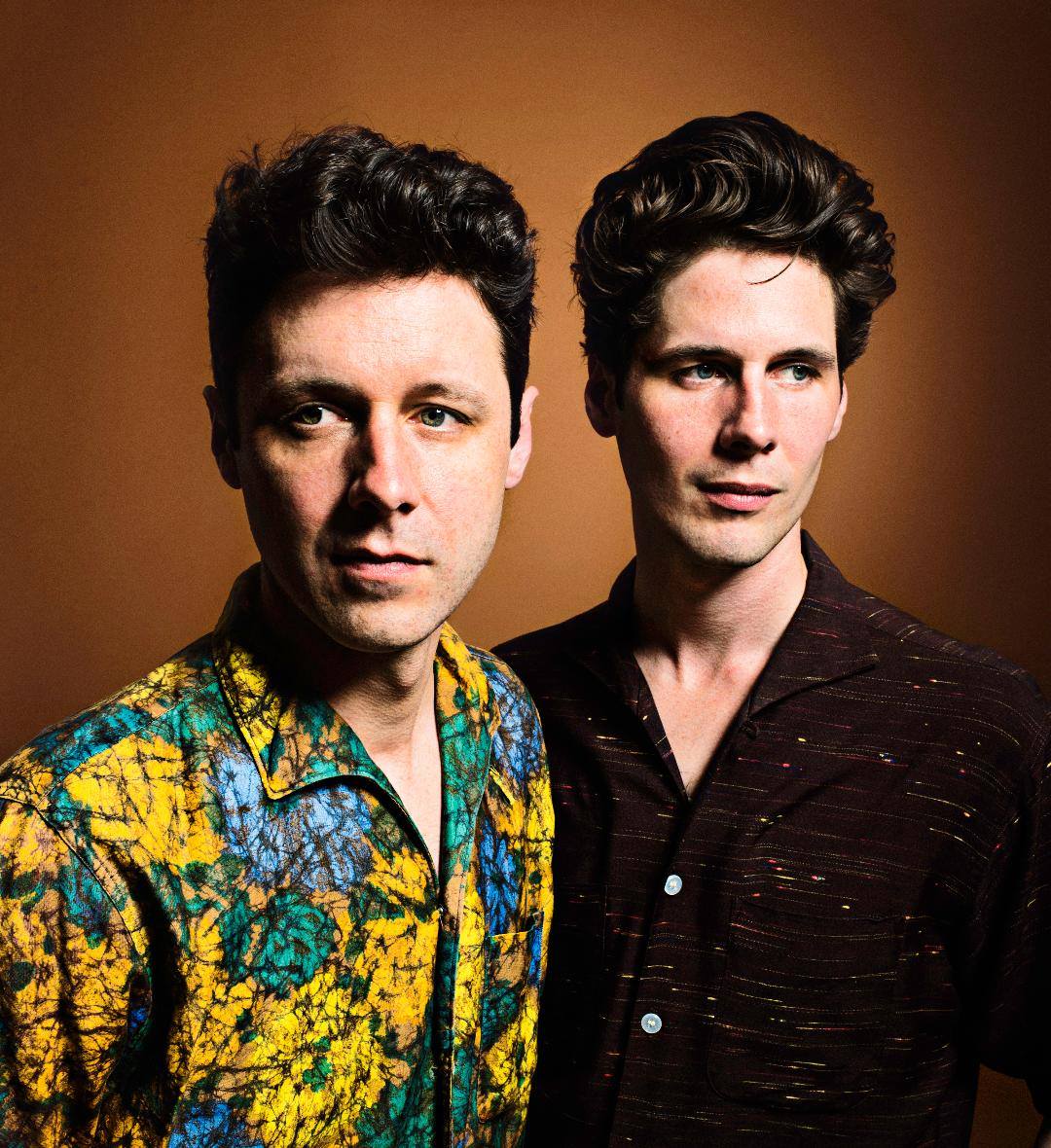 "If you listen to the Cactus Blossoms, you will definitely be reminded of the Everly Brothers. But Minneapolis brothers Jack Torrey and Page Burkum are much more than a tribute act. Music critic Meredith Ochs says the duo's gorgeous harmonies and ageless sound spell out just the beginning for these brothers." -NPR
When my brother and I started making music as The Cactus Blossoms there wasn't a big plan. We cut our teeth performing some well known and obscure country songs that were popular or unpopular pre-1960, partly out of curiosity and deep appreciation, but mostly because it was fun. Early on we were given a residency at the Turf Club in St. Paul, Minnesota. We got a band together and it became our weekly practice-in-public where we would pull out every song we could think of, no matter how well we knew it. It was our first chance to play all night and do whatever we wanted. Over the course of our year and a half at the Turf Club our repertoire had snowballed into an amalgam of original songs and a bunch of gut wrenching, tongue-in-cheek heartbreakers, that were 30 years older than us. Not everyone could tell what was new and what was old, and it didn't really matter. People just seemed to enjoy it. That's when the wheel got going and gave the illusion of spinning backwards. We weren't born in the wrong era. We just got into some music from a different era and found a way to make it our own.

Good fortune has followed us every step of the way, offering opportunities that seemed just beyond what we're ready for. It always stretches us out and makes us feel lucky as hell. When JD McPherson called and said he was interested in producing our record, it was the latest in a series of serendipitous events that brought us to where we are today. We opened for him at a gig in our hometown Minneapolis a few months earlier and had met him briefly, but never could have imagined that within a year we would be collaborating on a new album and criss-crossing America on tour with his band. JD is a music connoisseur with the singing voice of an angel, the boundless creative energy of a child, a scholar's mind and the auditory perception of a wolf. This guy was the guy. He wanted to do something sparse and rhythmic with simple melodic arrangements and it lined up perfectly with the direction our new songs were leading us.

We wanted to record live with the best rhythm section we could find, in one room, playing together while we sang. It's not the easiest process, but it's the way we wanted to capture the music. JD pointed us to Chicago and enlisted the talents of engineer/drummer Alex Hall, guitarist Joel Paterson, and bassist Beau Sample. It felt like a musical dream team, but we had no idea what would happen. We barely knew these guys and they barely knew our music. On the morning of our first session Alex was setting up microphones and running cables through his vents from the living room down to the control room in the basement. The rest of us were drinking coffee in the kitchen and making small talk. JD was running back and forth cracking jokes, trying to decide what song was best to do first. Within a couple of hours "Queen Of Them All" was finished, and everyone knew we were in the right place at the right time.

The result, You're Dreaming, is the culmination of several years of songwriting and the kindness of thousands of miles and friends. With a cast of characters, experiences, and personal perspectives, set in simple rhymes and sung in harmony, we try to paint a picture in your mind.

-Jack & Page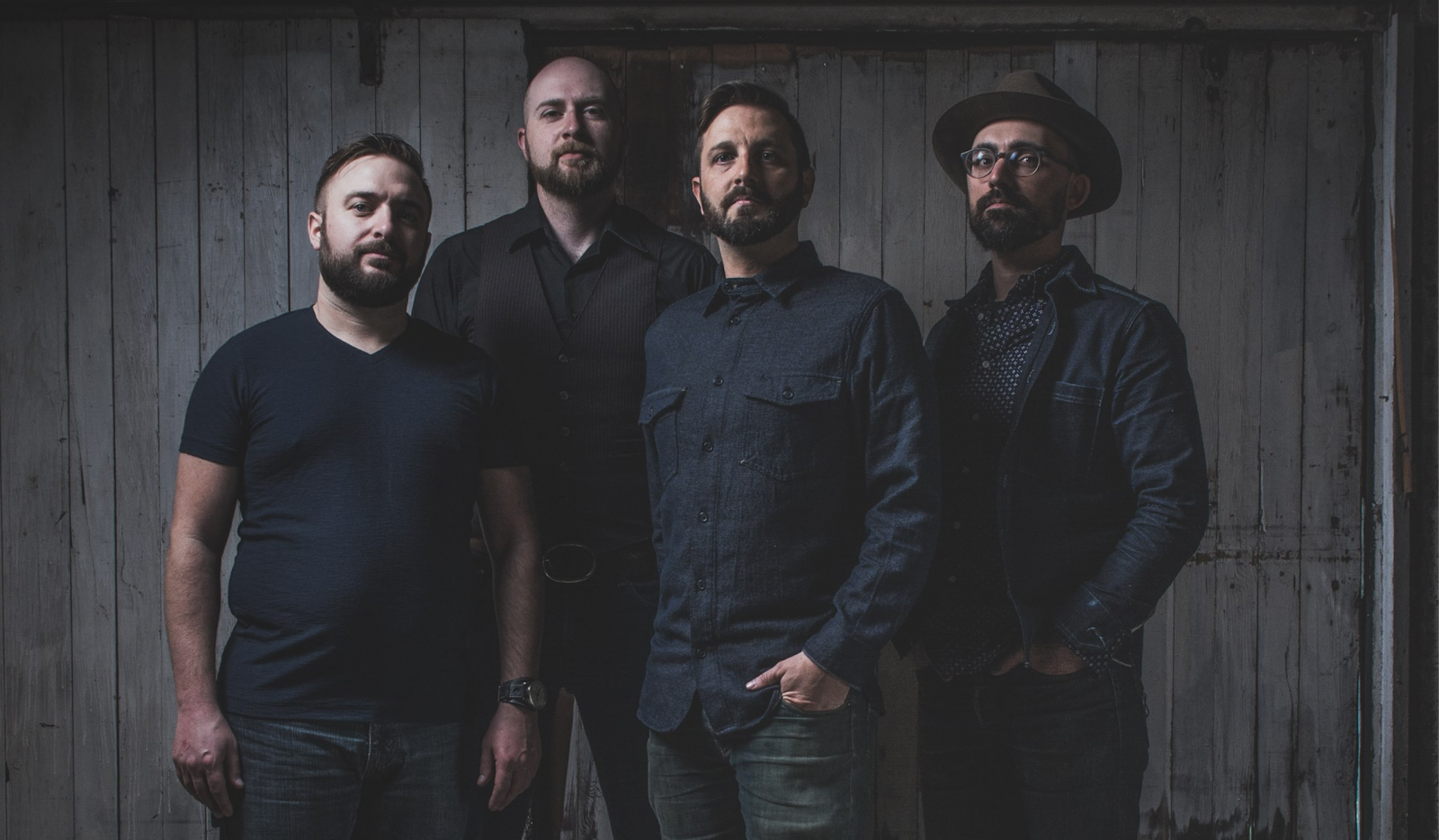 A high-energy dose of toe-tapping Americana folk-country rock drenched in tight harmonies spewing lyrics of love, loss, regret, death, and hope. With groups like Mumford & Sons, The Avett Brothers, and Dawes setting the tone, the sub-genre of acoustic folk rock made its way to mainstream radio and captured an incredible and very loyal fan base. With the release of their Nashville-recorded album Hand Me Down Miracles, the Esperanto EP, and the most recent Trust and Bones album, The Mascot Theory is set to be the next band in that category to make a major impact, as they have quickly moved up the popularity ranks of Madison's music scene with their infectious songwriting and energetic live shows. They balance on an alternative folk influence and pull it together with a rootsy bluegrass blended Americana feel to give something that fits alongside their counterparts, but also has enough freshness to it to give it a unique spin and create their own sound as well, with a sonic backbone of 4-part harmony swells.
Along with a 2017 WAMI (Wisconsin Area Music Industry) win for Best Male Vocalist (Erik Kjelland) and a nomination for Best Americana/folk artist, The Mascot Theory has won 18 MAMA (Madison Area Music Association) awards including back to back 2016 and 2017 Artist of the Year awards.  They have played major festivals throughout the Wisconsin including Summerfest, Freak Fest, and Mile of Music Festival, and have shared the stage with BoDeans, Vance Joy, Frank Turner, Chase Rice, Kaleo, The Wild Feathers, Guster, Blitzen Trapper, Cory Chisel, Andy Frasco and the UN, Don McLean and Miles Nielsen and the Rusted Hearts.
THE MASCOT THEORY IS:
Erik Kjelland • vocals, acoustic guitar, harmonica
Nick Fry • upright bass, vocals
Paul Metz • drums, percussion, vocals
Corey Mathew Hart • electric guitar, vocals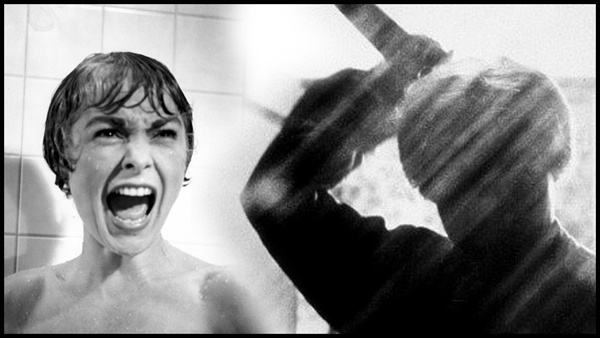 Psycho
Thursday Night Movies
Alfred Hitchcock film
A Phoenix secretary embezzles $40,000 from her employer's client, goes on the run, and checks into a remote motel run by a young man under the domination of his mother. Rated R, 1960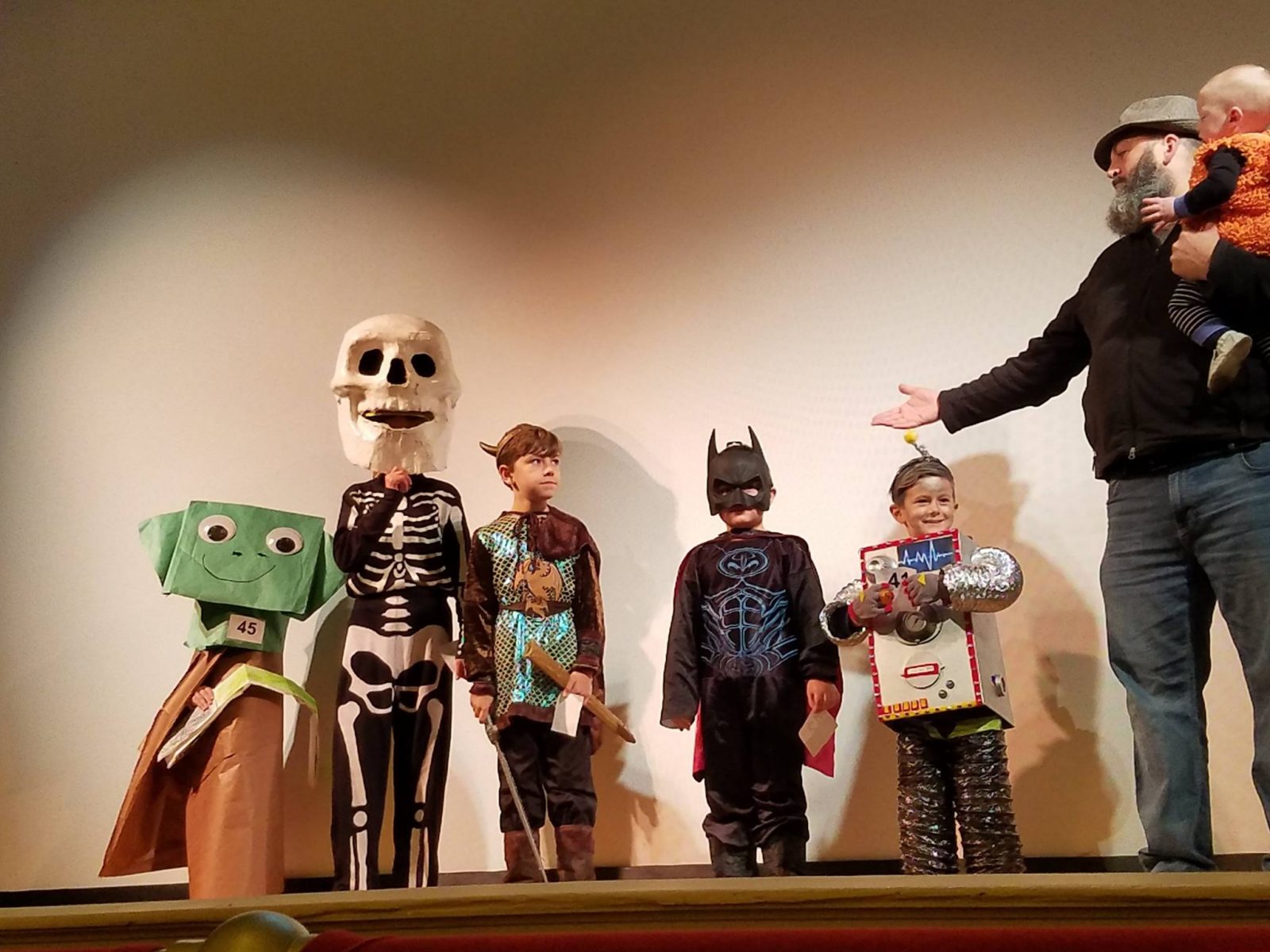 Halloween Movie and Costume Contest for Kids
Sponsored by Mineral Point Kiwanis and Key Clubs and the Mineral Point Public Library
It's time to start thinking of great Halloween costume ideas for kids!
The Mineral Point Kiwanis and Key Clubs and the Mineral Point Public Library, thanks to the generous usage of the Mineral Point Opera House, are sponsoring a children's Halloween free movie and costume contest on the morning of Saturday, October 27.
Beginning at 10 am sharp, children's costumes will be judged. Prizes will be donated by various businesses.
While the results are tabulated, youngsters will be treated to a short Halloween kids movie.
At the conclusion of the movie, the winners will be announced. Each participating child will receive a treat.
Please join us!

Check back for more information.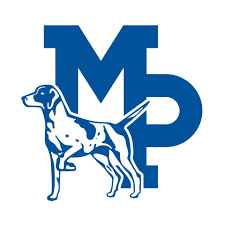 Once Upon a Mattress
Mineral Point High School Musical
Check back for more information.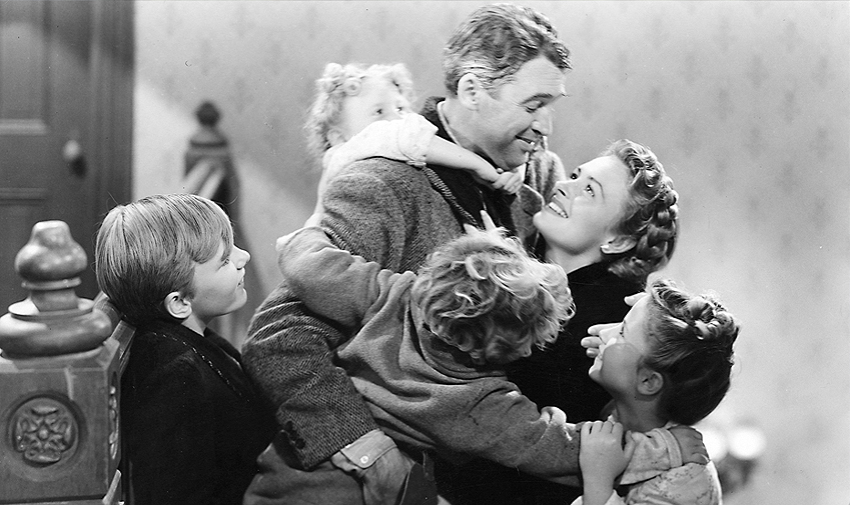 It's a Wonderful Life
Arts on Point Gallery Weekend
George Bailey has so many problems he is thinking about ending it all – and it's Christmas! As the angels discuss George, we see his life in flashback. As George is about to jump from a bridge, he ends up rescuing his guardian angel, Clarence – who then shows George what his town would have looked like if it hadn't been for all his good deeds over the years. Rated PG
Release date: December 25, 1946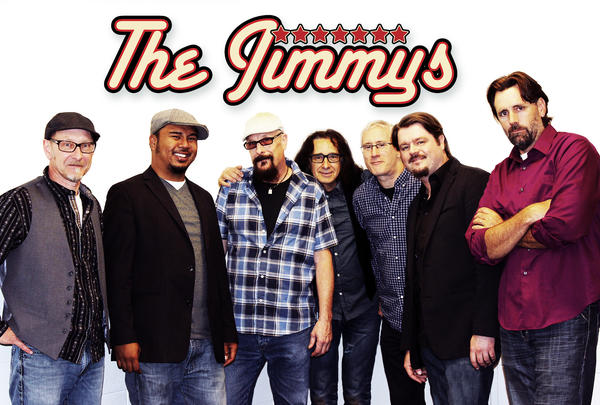 The Jimmys are a powerhouse, seven-piece band influenced by raw Chicago Blues to second line New Orleans funk. With touring experience throughout the U.S. and Europe, The Jimmys have amassed international acclaim. Members have garnered Wisconsin's top honor in Blues to Grammy recognition to platinum records! https://www.thejimmys.net
Band Members:
Jimmy Voegeli (Hammond Organ/ keys/ vocals)
Perry Weber (guitar/ vocals)
John Wartenweiler (electric and upright bass)
Pete Ross (Saxaphones)
Mike Boman (Trumpet)
Derek Hendrickson (Drums)
Chris Sandoval (Drums)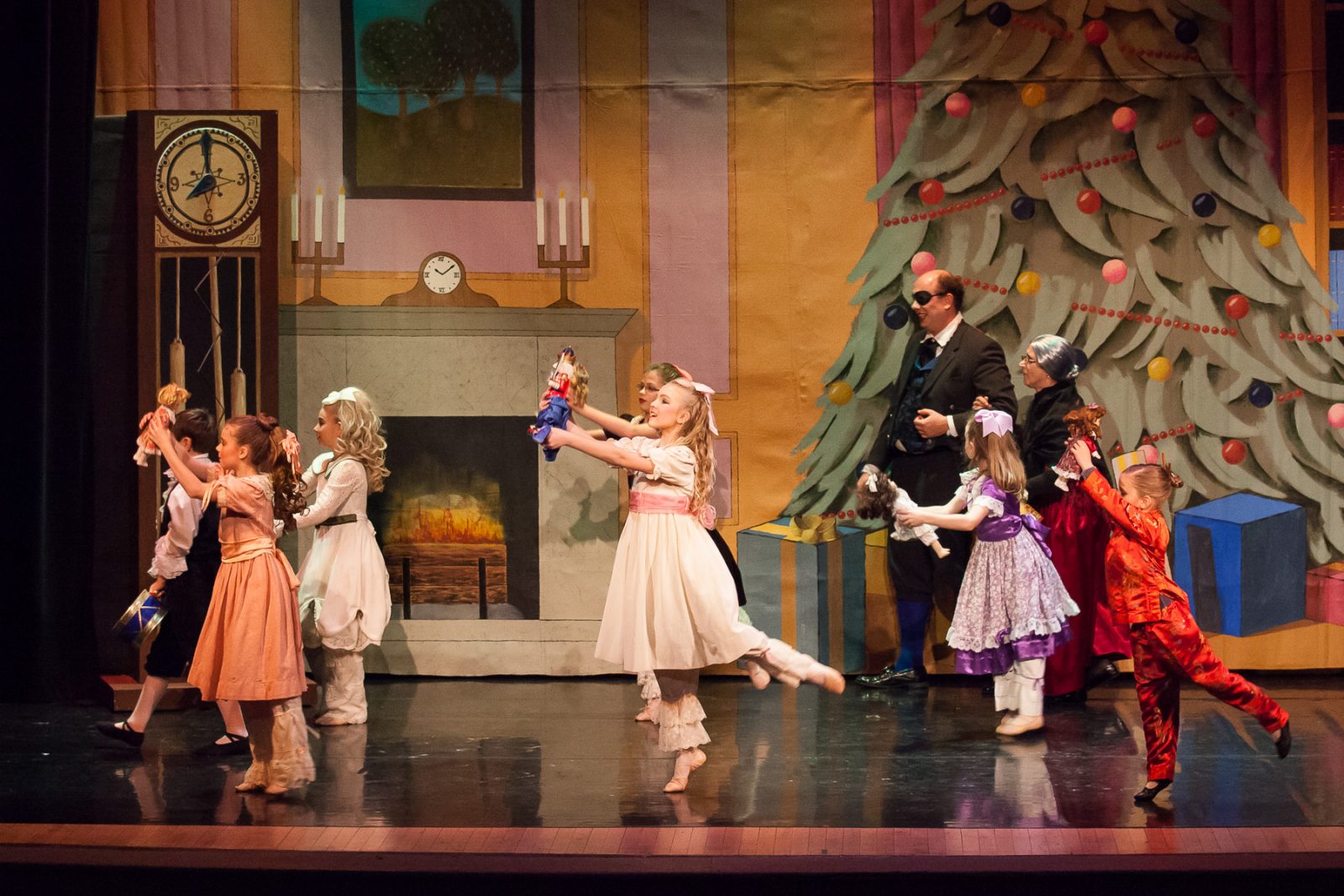 Nutcracker
A Theatre of Ballet Arts Production
Dec. 14, 7:30pm
Dec. 15, 2:30pm and 7:30pm
Dec. 16, 2:30pm