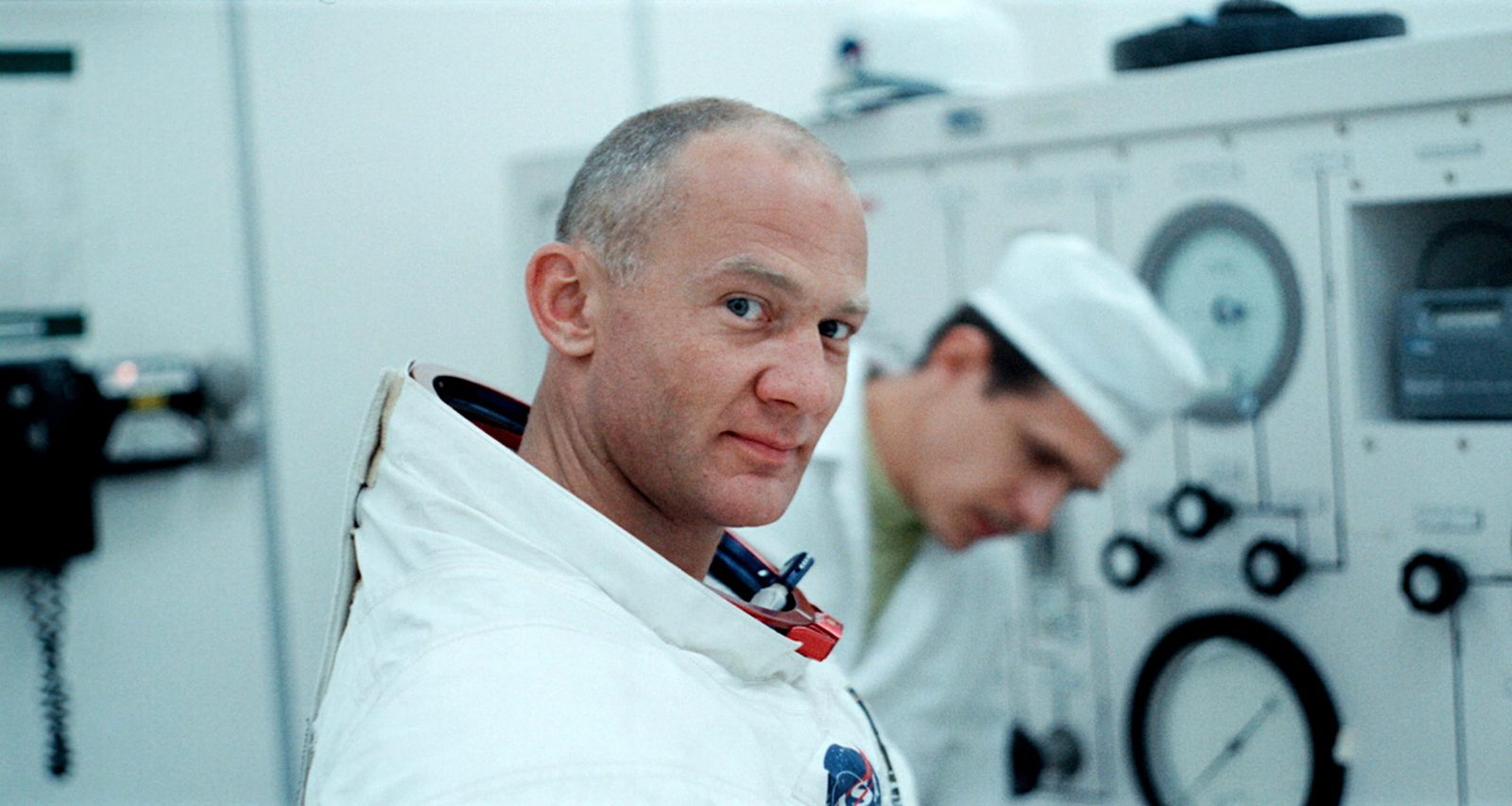 Apollo 11
Thursday Night Movies
A cinematic event 50 years in the making, Apollo 11 features never before seen large format footage of the mission to land on the moon led by commander Neil Armstrong and pilots Buzz Aldrin & Michael Collins. A journey that should only be experienced on the big screen.
2019, Rated G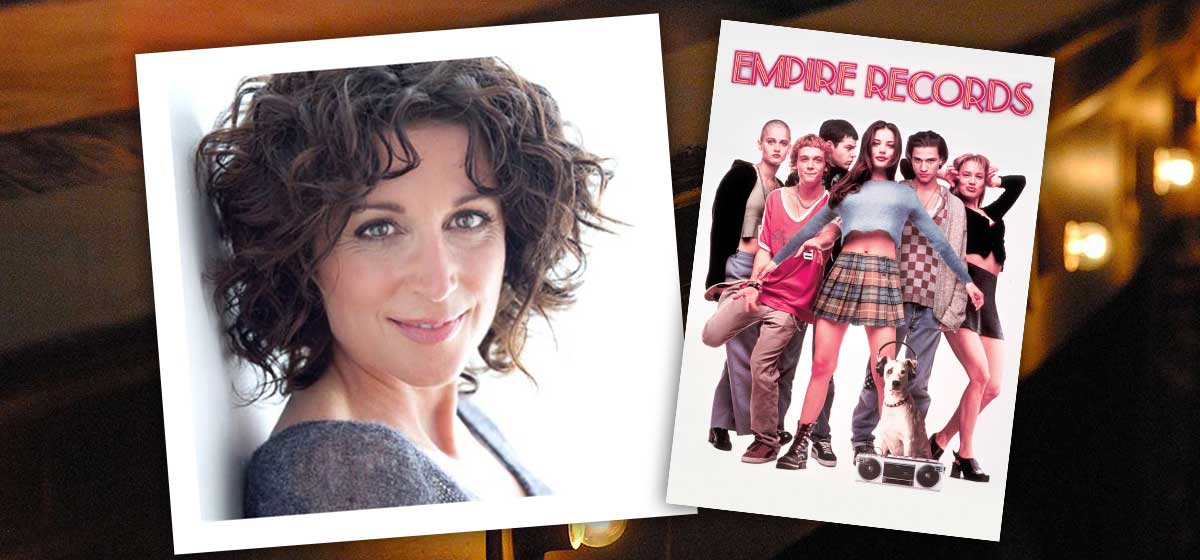 Empire Records
Thursday Night Movies — Special guest appearance!
Rescheduled from Feb. 7
Joe (Anthony LaPaglia) runs Empire Records, an independent Delaware store that employs a tight-knit group of music-savvy youths. Hearing that the shop may be sold to a big chain, slacker employee Lucas (Rory Cochrane) bets a chunk of the store's money, hoping to get a big return. When this plan fails, Empire Records falls into serious trouble, and the various other clerks, including lovely Corey (Liv Tyler) and gloomy Deb (Robin Tunney), must deal with the problem, among many other issues.
Mineral Point resident Julia Felsher Dailey, who had a memorable appearance during the film, will be our special guest for the evening.
1995, Rated PG-13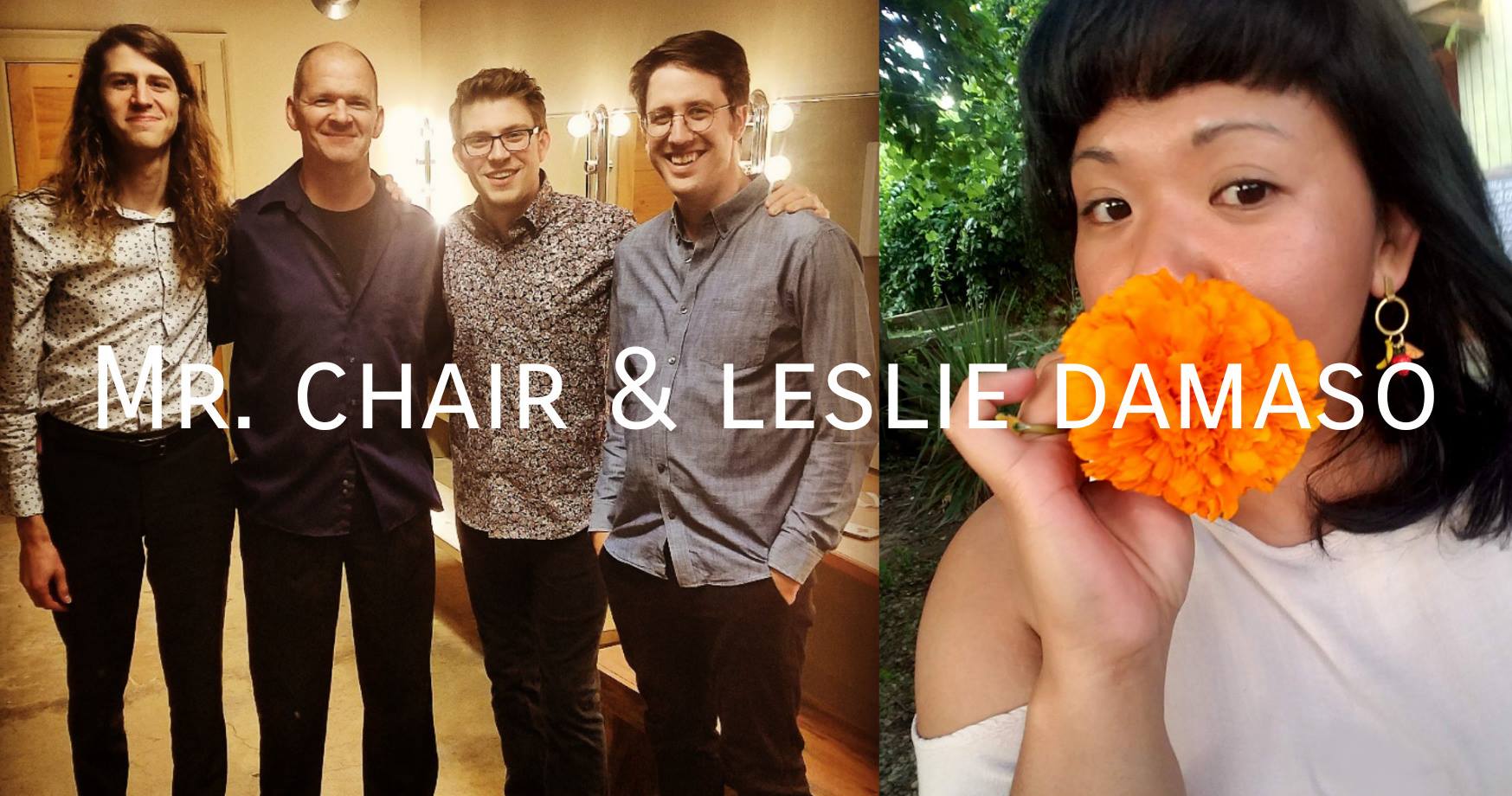 Mr. Chair & Leslie Damaso
Mr. Chair is a multi-genre group from Madison, Wisconsin that plays a mix of rock, jazz, modern classical and contemporary improv-based styles. Their musical explorations over the last few years include a diversity of original compositions, re-imaginings of iconic classical works such as Stravinsky's Pulcinella, serving as the "house band" for university lectures on cosmology and collaborations with dancers, visual artists, and hip hop/spoken word artists.
Now, they are bringing their futuristic multi-genre twist to 19th century songs of the Philippines called kundiman with vocalist Leslie Damaso.
Ben Ferris, bass
Mark Hetzler, trombone
Michael Koszewski, percussion
Jason Kutz, keyboard
$15 students
$20 adults

Lego Movie 2: The Second Part
Thursday Night Movies; Special 6 pm start!
The citizens of Bricksburg face a dangerous new threat when LEGO DUPLO invaders from outer space start to wreck everything in their path. The battle to defeat the enemy and restore harmony to the LEGO universe takes Emmet, Lucy, Batman and the rest of their friends to faraway, unexplored worlds that test their courage and creativity.
2019, Rated PG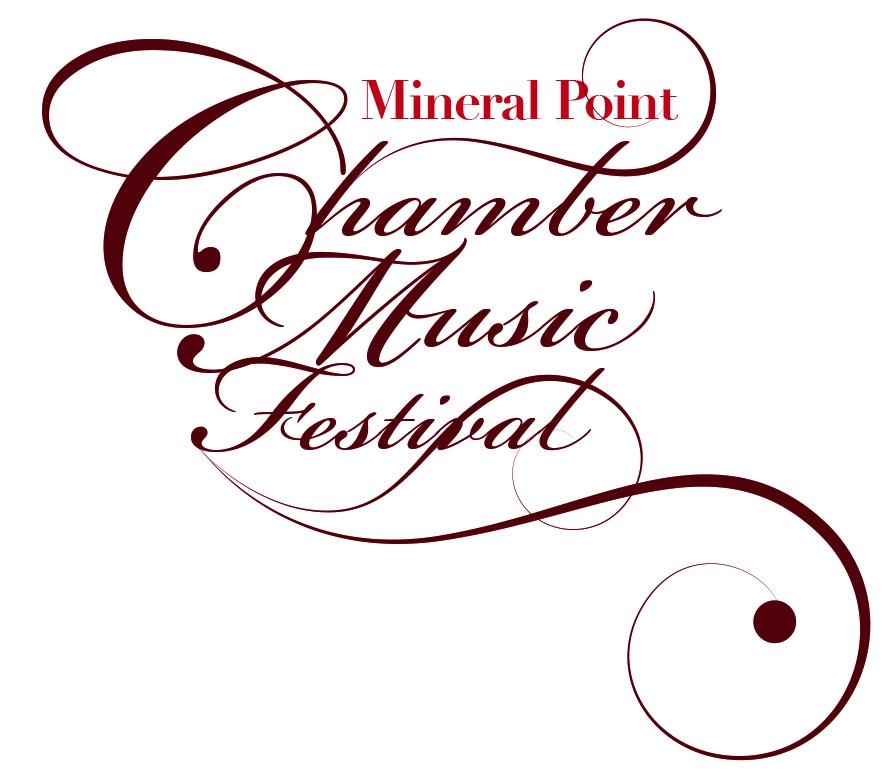 Mineral Point Chamber Music Festival
7:00 pm Friday, June 7 –  Dessert Reception, Public Library.
(discussion by Dr. Lesley Huges, UW Platteville)
8:00 pm Friday, June 7 Megan McCarthy, Soprano, Leticia Broetto, Piano
(music by Monteverdi, Debussy, Rodrigo, Respighi, Libby Larsen)
6:30 pm Saturday, June 8 – MPHS Music Students with Alliance Brass Quintet
7:30 pm – Alliance Brass Quintet
2:00 pm Sunday- Artu Duo with Robert Hanford
(music by Robert Schumann, Clara Schumann, Brahms)
Tickets purchased online will be available at the WILL CALL table during the event.
HIGH SCHOOL STUDENTS AND YOUNGER RECEIVE FREE ADMISSION TO ALL CONCERTS.

How To Train Your Dragon 3: The Hidden World
Thursday Night Movies: Special 6 pm showtime!
From DreamWorks Animation comes a surprising tale about growing up, finding the courage to face the unknown…and how nothing can ever train you to let go. What began as an unlikely friendship between an adolescent Viking and a fearsome Night Fury dragon has become an epic adventure spanning their lives. Welcome to the most astonishing chapter of one of the most beloved animated franchises in film history: How to Train Your Dragon: The Hidden World. 
2019, Rated PG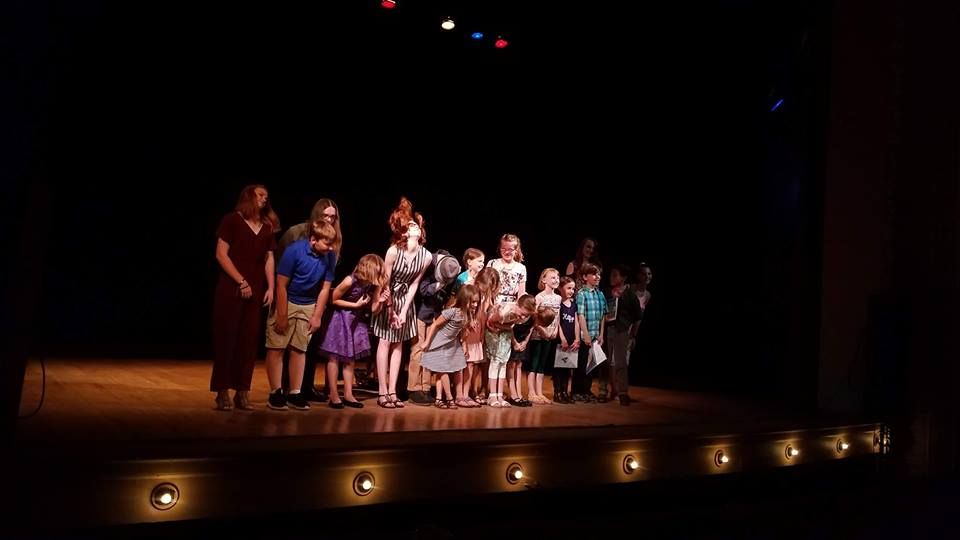 Summer Recital
Buttonhill Music Studio
A piano and vocal recital of the students of Leslie Damaso.

The Wizard Of Oz
Thursday Night Movies
The Mineral Point Opera House is proud to bring this classic to the big screen! When a tornado rips through Kansas, Dorothy (Judy Garland) and her dog, Toto, are whisked away in their house to the magical land of Oz. They follow the Yellow Brick Road toward the Emerald City to meet the Wizard, and en route they meet a Scarecrow (Ray Bolger) that needs a brain, a Tin Man (Jack Haley) missing a heart, and a Cowardly Lion (Bert Lahr) who wants courage. The wizard asks the group to bring him the broom of the Wicked Witch of the West (Margaret Hamilton) to earn his help.
1939, no rating (family friendly)

Captain Marvel
Thursday Night Movies
Captain Marvel is an extraterrestrial Kree warrior who finds herself caught in the middle of an intergalactic battle between her people and the Skrulls. Living on Earth in 1995, she keeps having recurring memories of another life as U.S. Air Force pilot Carol Danvers. With help from Nick Fury, Captain Marvel tries to uncover the secrets of her past while harnessing her special superpowers to end the war with the evil Skrulls.
2019, Rated PG-13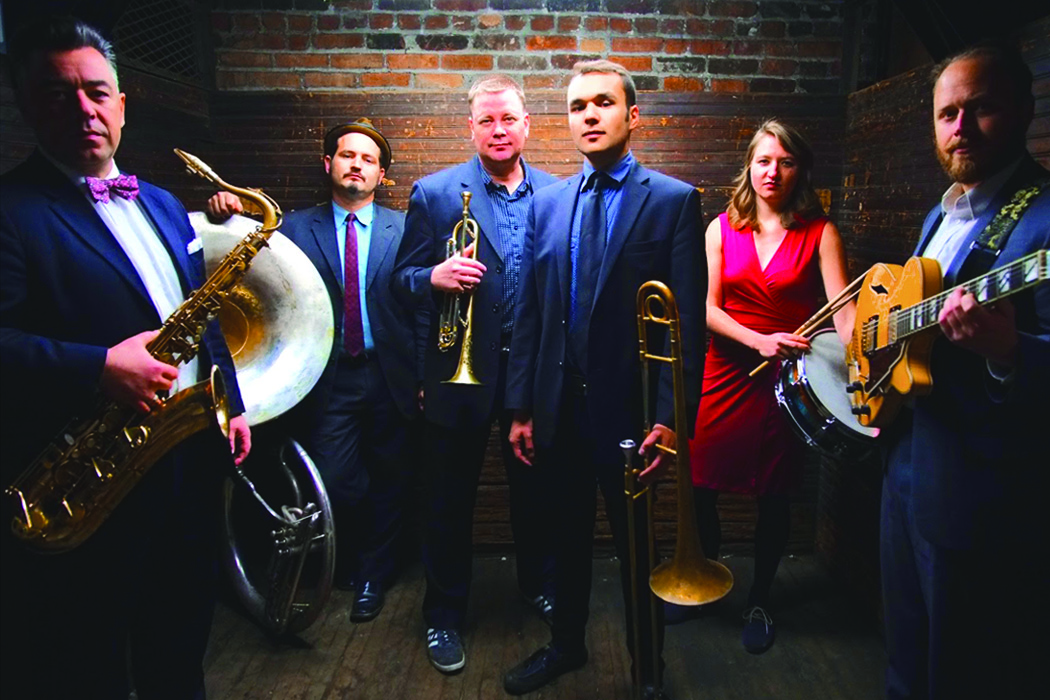 The Grand Marquis have that classic, timeless 'straight-from-the-Kansas City-speakeasy' sound while injecting a vibrant relevance into their brand of hot swinging jazz & jumping blues. Versatile and buoyant, distinct and refreshing – a rhythm cocktail served by masterful musical mixologists.
The Grand Marquis' music can bring to mind a variety of settings and places as well: Prohibition-era KC, the streets of New Orleans, 1950's Memphis and even 1930's Paris. But their sound remains grounded in a roots influence that keeps inspiring the Grand Marquis to create, innovate and build off a solid foundation of American music. Theirs is a style that defies the limitations of category, whether jazz, blues or swing, yet finds favor with a wide audience culturally, demographically and intergenerationally.

Manitowoc Minute's Charlie Berens
Tickets on sale now!
Charlie Berens, host of the Manitowoc Minute will be performing at the Mineral Point Opera House on Saturday, August 10th.
Berens is an Emmy-winning journalist, comedian, and creator of the Manitowoc Minute. The Wisconsin native has been featured on Fox, CBS, Funny or Die, TBS Digital, Variety, MTV News and more.
Berens began his career working for MTV News' Choose or Lose. After that he worked in front and behind the camera for emerging YouTube news channels. In 2012, Tribune Media tapped Charlie to host the comedic news show Nightcap. In 2013 he won an Emmy for "The Cost of Water" while reporting for KDAF.
In 2014 CBS Sports Network hired Berens to host the sports gameshow You're So Money. Also in 2014, PMC (Variety, Deadline) made Charlie the host of their comedy/entertainment news brand @Hollywood. From red carpets to Sundance to SXSW to Coachella, Charlie has interviewed hundreds of celebrities, politicians, actors, and musicians.
In 2016 Berens turned his attention toward acting and developing his scripted series. He found success at the Just For Laughs Festival where Kevin Hart picked up Co-Anchor Confidential for his LOL comedy platform.
Berens is regularly featured on Funny or Die. His comedic mashups including If Jack Dawson Was Really From Wisconsin have garnered more than 13 million views. Most recently Charlie's Manitowoc Minute series has received similar success — including millions of views, and a sold-out standup comedy tour.
Tickets: VIP seats (orchestra & box reserved seats) $40. Floor reserved seating $30. Balcony general admission $25. On sale Friday, April 12 at 10 a.m. BrownPaperTickets.com, Berget Jewelers in Mineral Point, and at the door if available.