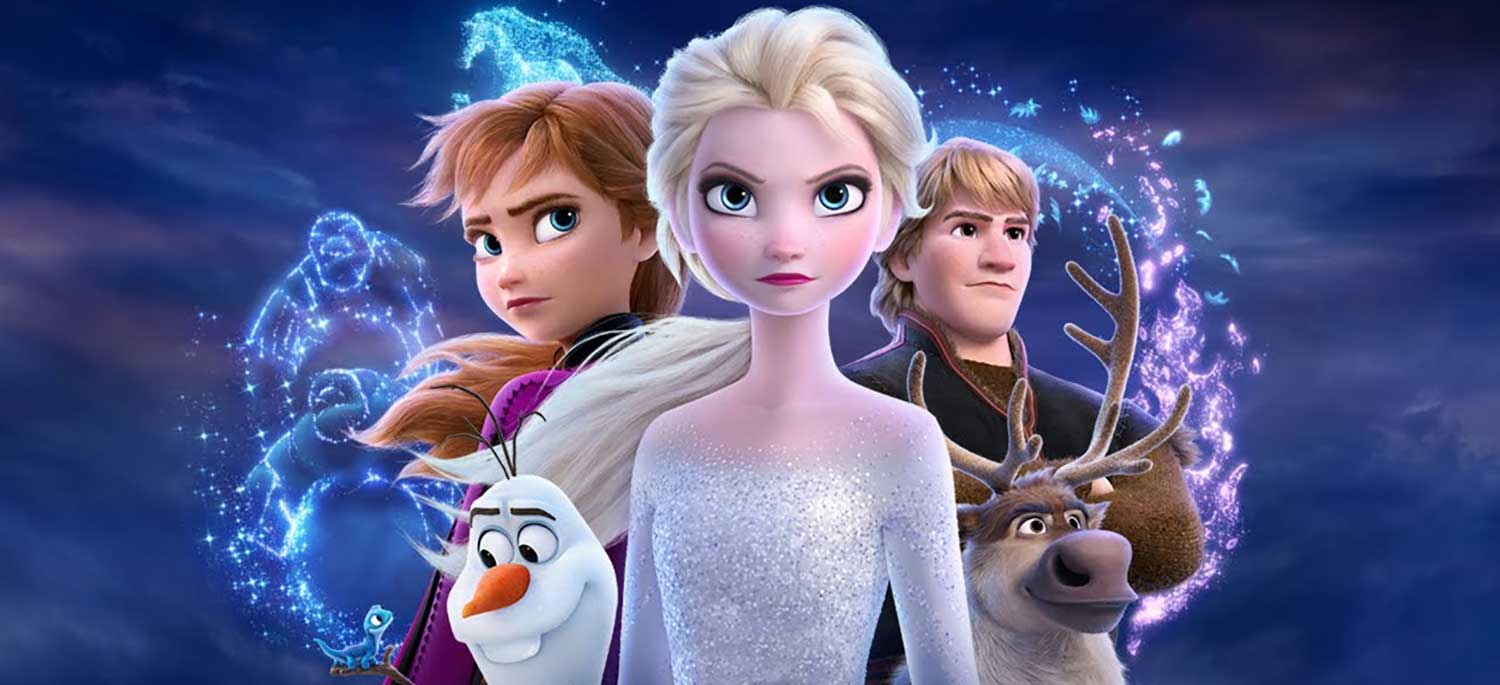 Frozen II
Thursday Night Movies
$2.50 for kids under 12!
Elsa the Snow Queen has an extraordinary gift — the power to create ice and snow. But no matter how happy she is to be surrounded by the people of Arendelle, Elsa finds herself strangely unsettled. After hearing a mysterious voice call out to her, Elsa travels to the enchanted forests and dark seas beyond her kingdom — an adventure that soon turns into a journey of self-discovery.
2019, Rated PG
Wisconsin Improv Comedy Showcase
Featuring Keith Huie and Brett Hermanson
Wisconsin Improv Showcase will be return to the stage at the Mineral Point Opera House on Saturday, February 29th at 7:30pm. Tickets are all general admission and cost $10. Doors open at 6:30pm.
Performers will be:
Brett Hermanson
Keith Huie
John Steeno
Casem Abulughod
Kelly Maxwell
Jess Schuknecht
Brad Knight
We are current or former members of the following improv groups: ComedySportz, Madison, Atlas Improv, Monkey Business Improv, The Premise, The Bronze Medalists & Jawsome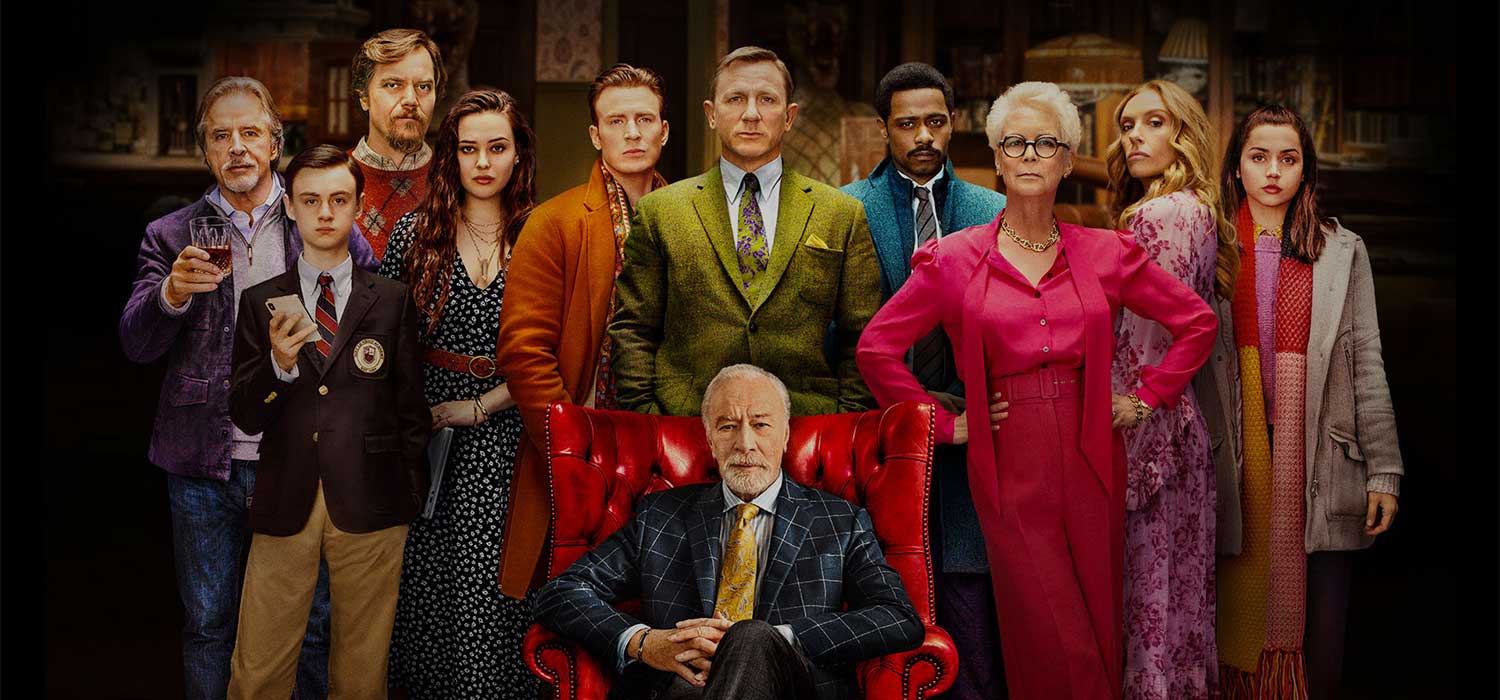 Knives Out
Thursday Night Movies
When renowned crime novelist Harlan Thrombey dies just after his 85th birthday, the inquisitive and debonair Detective Benoit Blanc arrives at his estate to investigate. From Harlan's dysfunctional family to his devoted staff, Blanc sifts through a web of red herrings and self-serving lies to uncover the truth behind Thrombey's untimely demise.
2019, PG-13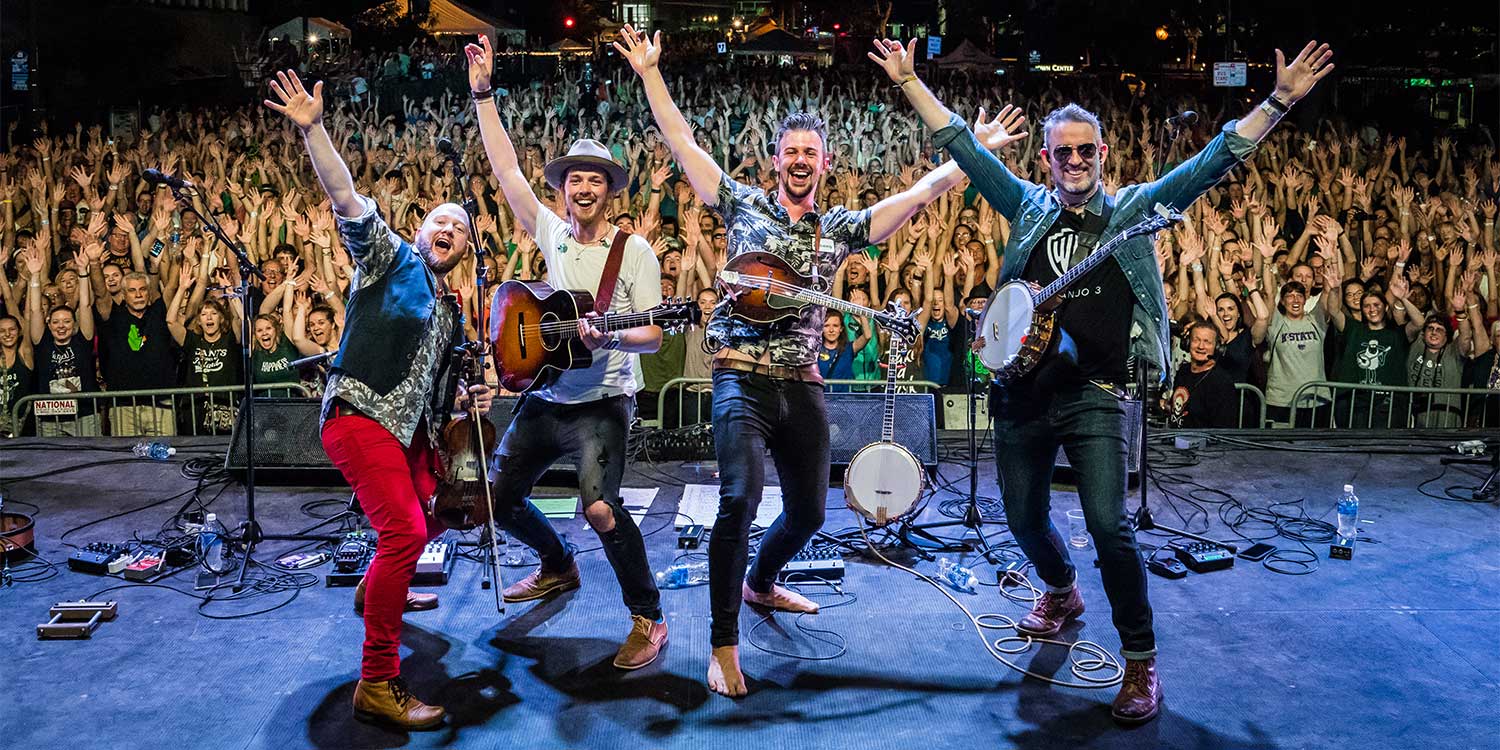 We Banjo 3
☘️ 🇮🇪 'Irish Punch Brothers' to rock the Point
A band that straddles the crossroads between traditional Irish music and Americana makes its Mineral Point debut this spring at the Mineral Point Opera House.
We Banjo 3 has garnered multiple awards and accolades as diverse as Billboard's top world and bluegrass act to RTE Folk Album of the Year. Irish Times named the band's 2018 release Haven its Album of the Year. Living up to its moniker as the Irish Punch Brothers, the album was featured in No Depression's top 30 folk albums of 2018. The band has played for U.S. and Irish Presidents, members of Congress and multiple European ambassadors, as well as performing live to over 400,000 people annually across a multitude of Irish, folk and roots festivals in the U.S.
We Banjo 3 will play at the MPOH on Wednesday, March 11 at 7:30 p.m. Tickets are on sale now.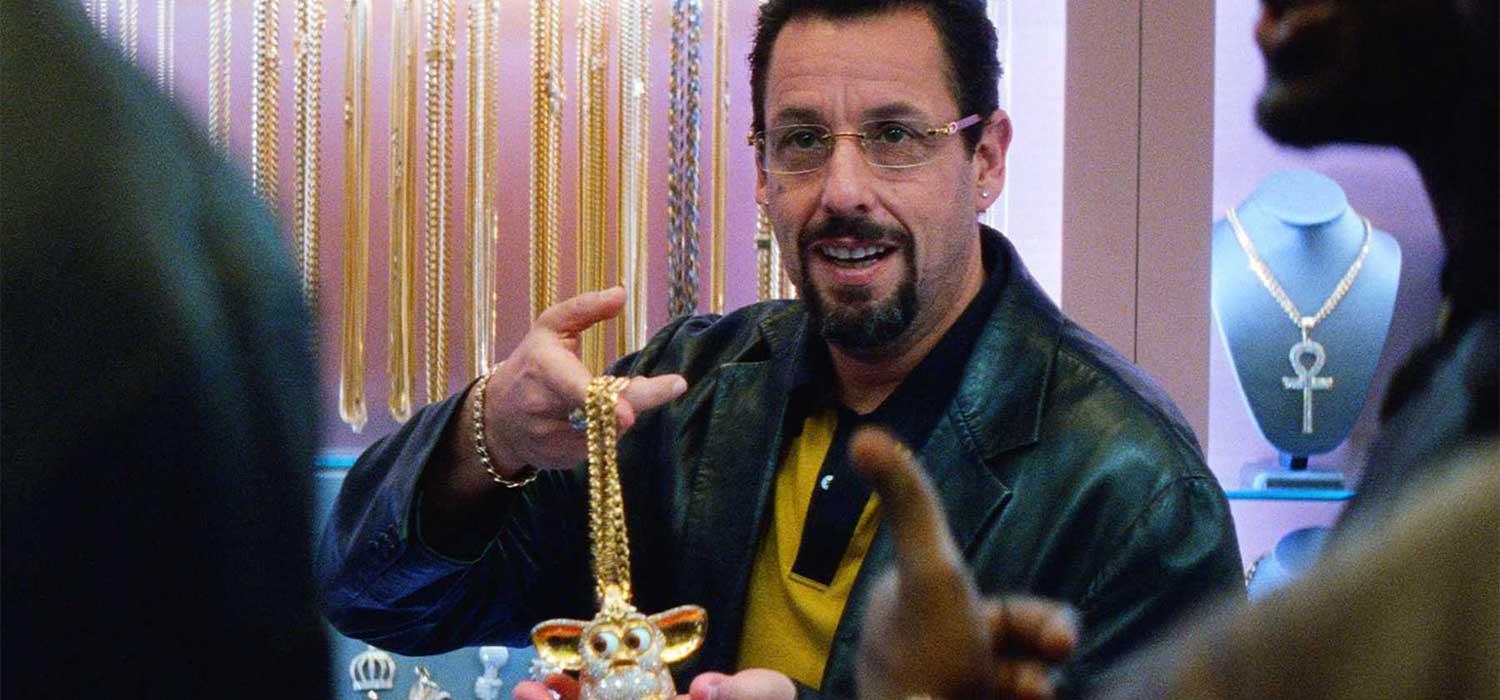 Uncut Gems
Thursday Night Movies
A charismatic jeweler makes a high-stakes bet that could lead to the windfall of a lifetime. In a precarious high-wire act, he must balance business, family and adversaries on all sides in pursuit of the ultimate win.
2019, Rated R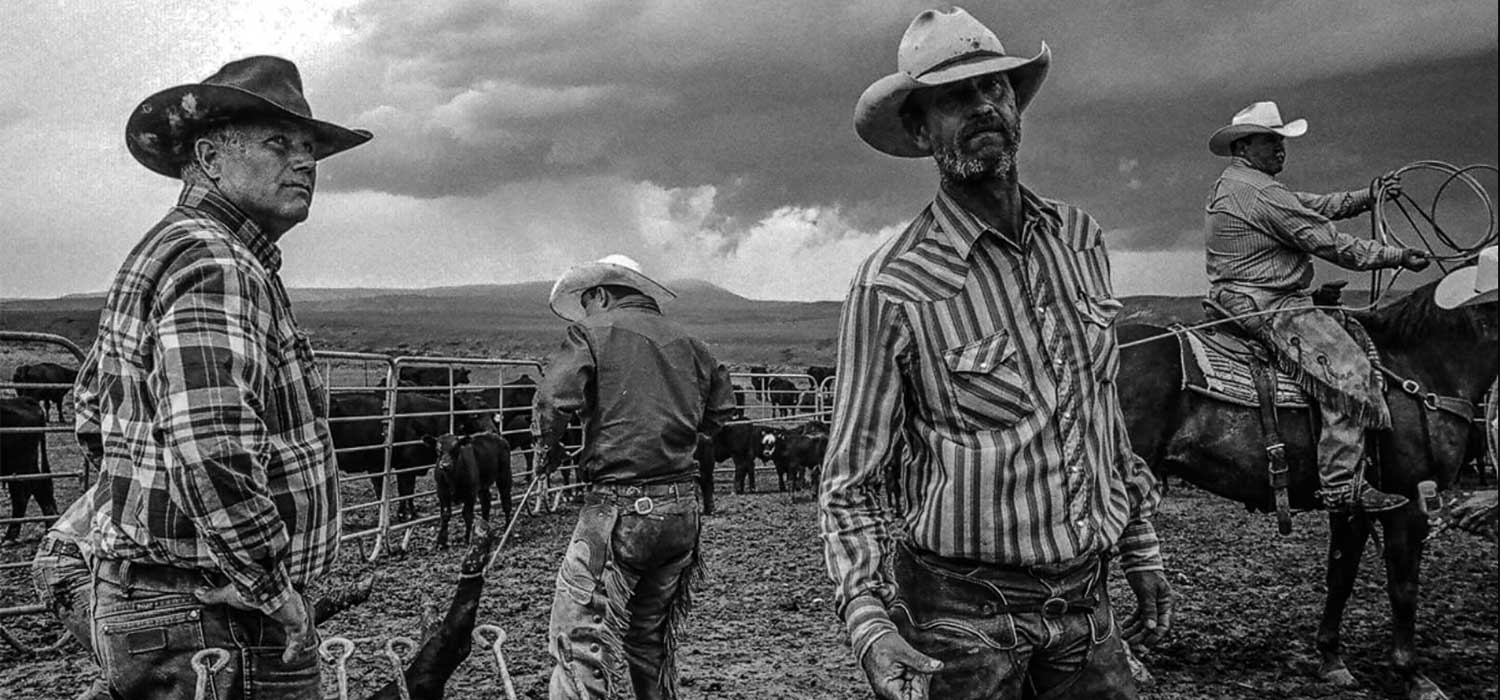 Cowboys: A Documentary Portrait
Thursday Night Movies
Told in the cinematic tradition of classic westerns, COWBOYS – A Documentary Portrait is a feature-length film that gives viewers the opportunity to ride alongside modern working cowboys on some of America's largest and most remote cattle ranches.
The movie documents the lives of the men and women working on these "big outfit" ranches – some of which are over one million acres – and still require full crews of horseback mounted workers to tend large herds of cattle.
Narrated through first-hand accounts from the cowboys themselves, the story is steeped in authenticity and explores the rewards and hardships of a celebrated but misunderstood way of life, including the challenges that lie ahead for the cowboys critical to providing the world's supply of beef.
"COWBOYS" was filmed on eight of the nation's largest cattle ranches across ten states in the American West. It features music written and performed by Mineral Point's own Daniel Libby and Meghan Dudle.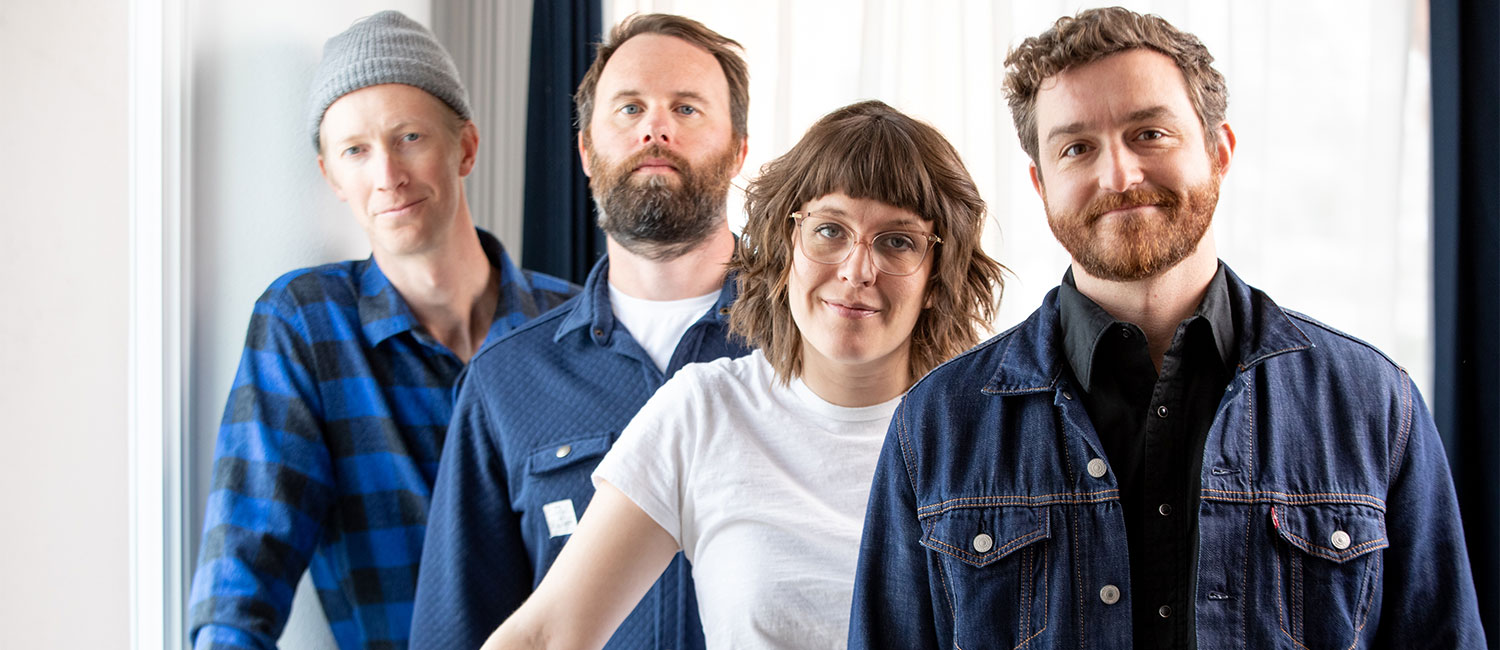 Trout Steak Revival
Colorado bluegrass with Wisconsin roots
Ever since winning the 2014 Telluride Bluegrass Festival Band Competition, Trout Steak Revival has quickly become the quintessential Colorado string band. The band won an Emmy Award for a soundtrack they contributed to a Rocky Mountain PBS. They have collaborated with school children in mentoring programs in both Denver and the mountain communities. Their music is featured on Bank of Colorado's radio and television advertisements. Most recently, Westword named them Denver's Best Bluegrass Band and they were nominated as a Momentum Band of the Year by the International Bluegrass Music Association.
Defined more by expressive songwriting and heartfelt harmonies rather than any one genre, Trout Steak Revival crosses over and blends the bounds of folk, indie, bluegrass, and roots evoking its own style of Americana. With five band members all contributing unique lyrics, lead vocals, acoustic instrumentation, and harmonies, Trout Steak Revival delivers memorable tunes to an energetic fanbase that grows hand-in-hand with the band.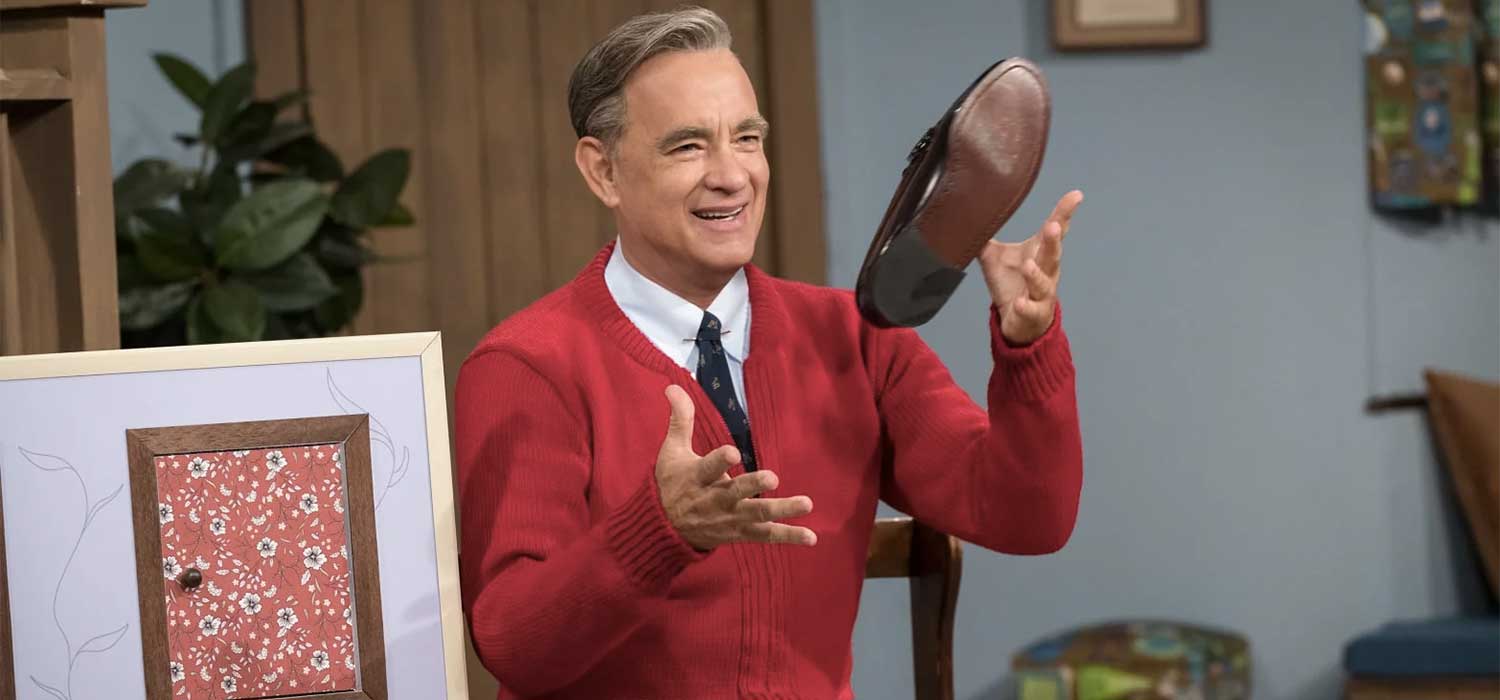 A Beautiful Day in the Neighborhood
Thursday Night Movies
$2.50 for kids under 12!
Lloyd Vogel is an investigative journalist who receives an assignment to profile Fred Rogers, aka Mr. Rogers. He approaches the interview with skepticism, as he finds it hard to believe that anyone can have such a good nature. But Roger's empathy, kindness and decency soon chips away at Vogel's jaded outlook on life, forcing the reporter to reconcile with his own painful past.
2019, Rated PG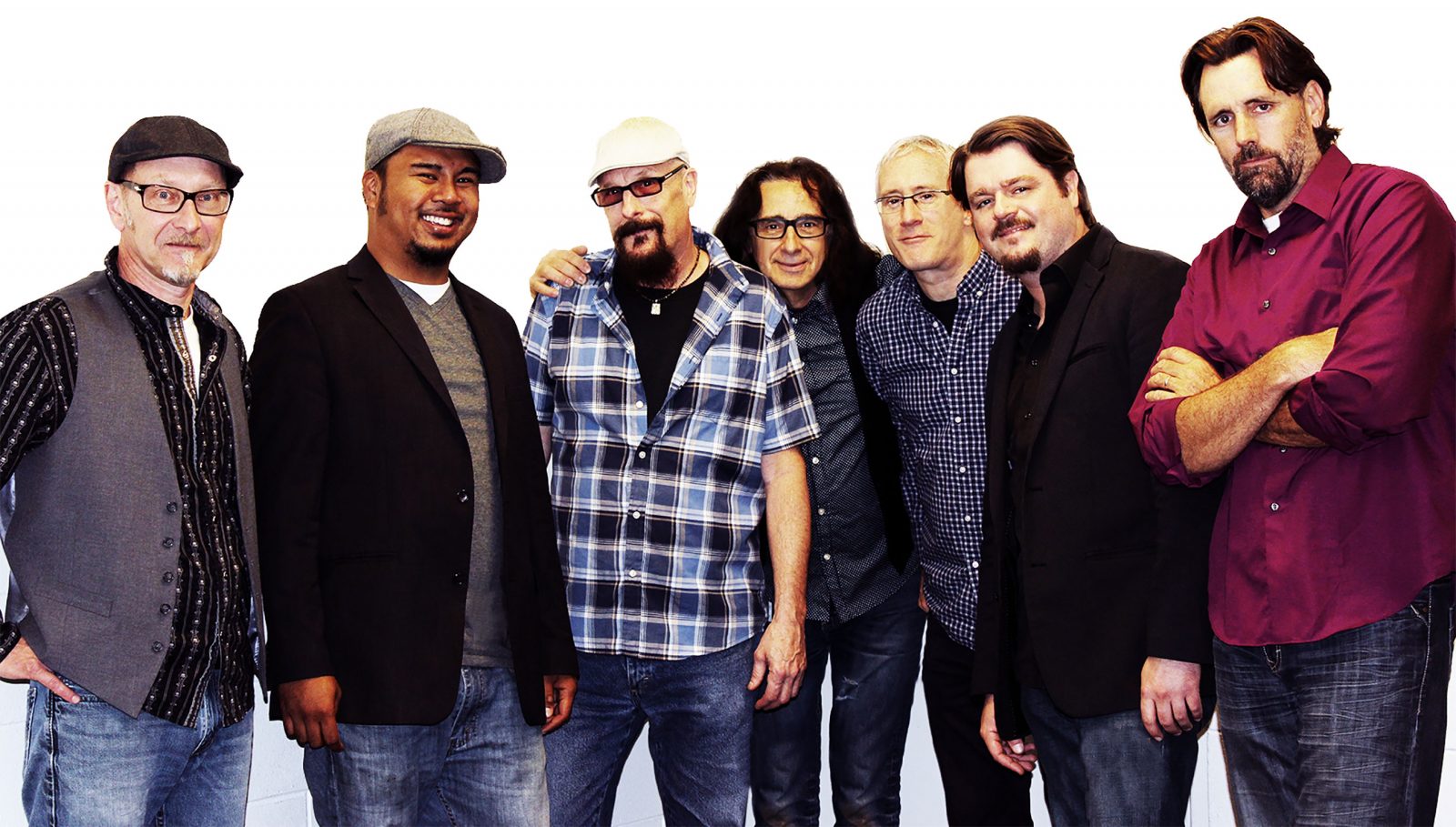 The Jimmys
Chicago blues and New Orleans funk
Rescheduled from January
The Jimmys are a powerhouse, seven-piece band influenced by raw Chicago Blues to second line New Orleans funk. With touring experience throughout the U.S. and Europe, The Jimmys have amassed international acclaim. Members have garnered Wisconsin's top honor in Blues to Grammy recognition to platinum records!
Band Members
Jimmy Voegeli (hammond organ, keys & vocals)
Perry Weber (guitar & vocals)
John Wartenweiler (electric & upright bass)
Pete Ross (saxophones)
Mike Boman (trumpet)
Derek Hendrickson (drums)
Chris Sandoval (drums)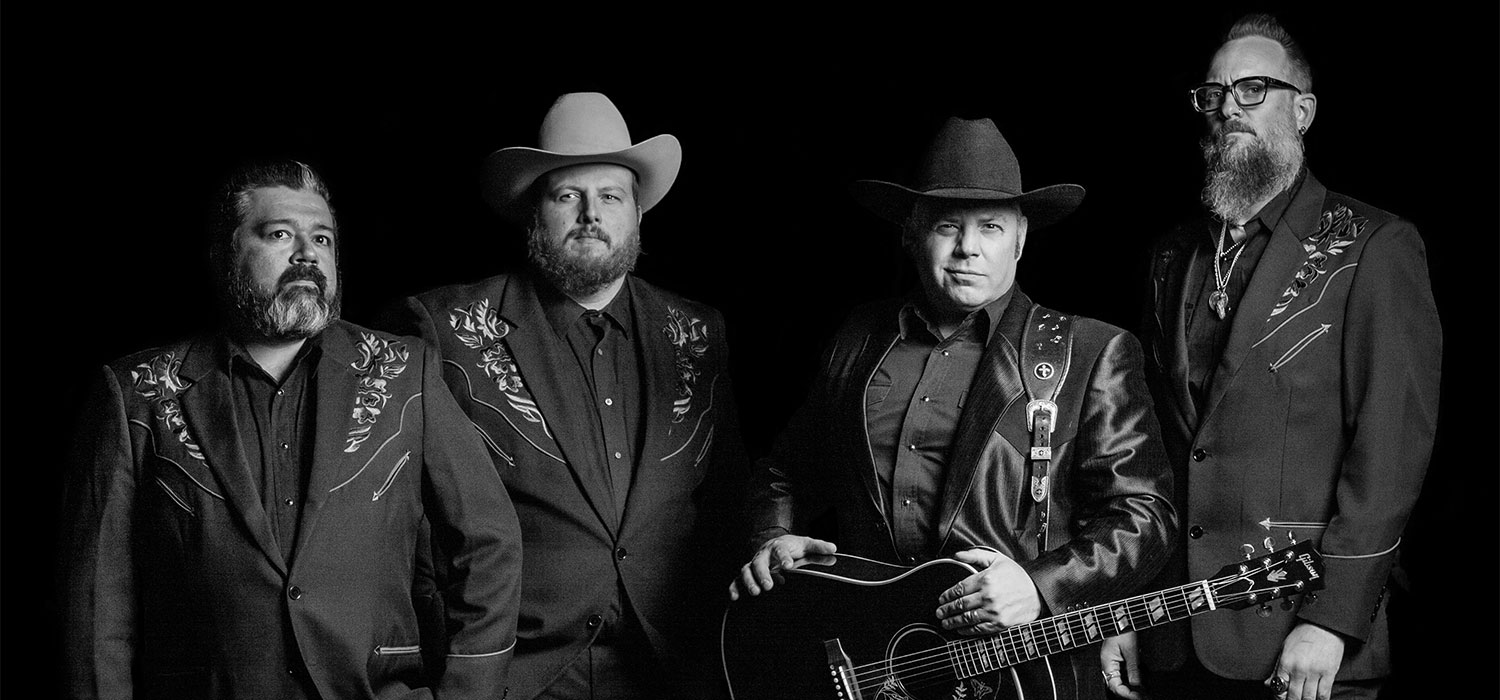 Church of Cash
Don't miss this tribute to the Man in Black!
"If there is anyone truer to the music and spirit of Johnny Cash, you'd have to prove it to me."
– Jamie Winpenny, Honolulu Weekly
Whether you are an old timer that grew up listening to Mr. Cash in your tractor or a young soldier driving your tank across the deserts of the Middle East with the Man in Black in your headphones, the Church of Cash will bring his music, with style and energy to fans everywhere.
What the Church of Cash has that no one else can match is their loyalty to the song and the message that Johnny left to all of us. The band merely keeps this word alive with a youthful spirit that has entertained audiences completely.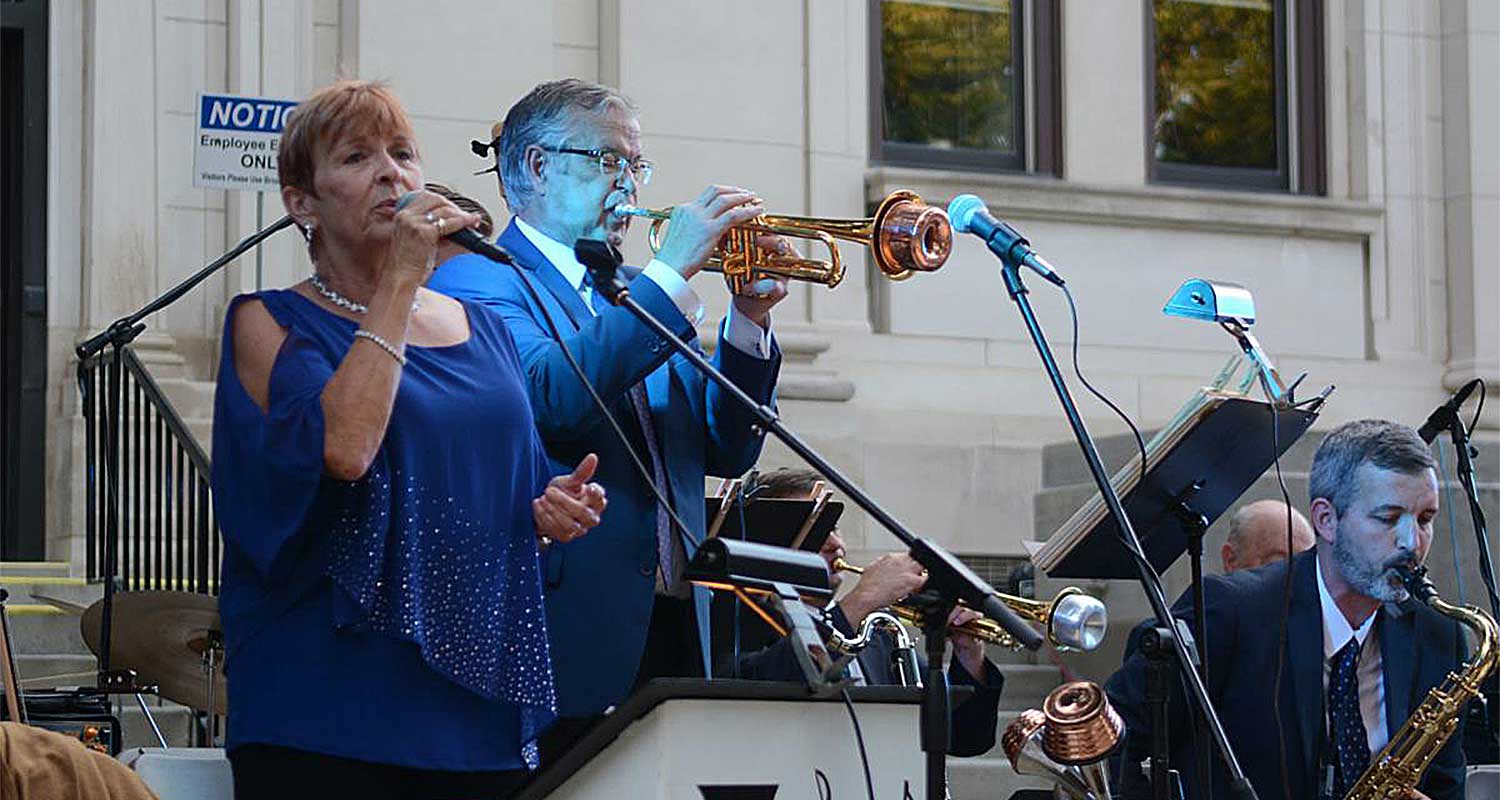 Larry Busch Band
An evening of big band music
Larry Busch started his musical career with his family dance band, which he now directs, and has toured with some of the big names in the music world. They include: Guy Lombardo, Wayne King, Jan Garber, Myron Floren and Stars of the Lawrence Welk Show. Performing as a 'one-man-band, jazz trio, brass quintet, Dixieland band, brass band, or a fully instrumented big band, Larry stays busy, while doing carpentry work on the side to: 'support my music habit!'. Recently Larry has conducted the pit orchestra for The Producers, and The Full Monte, and Always,…Patsy Cline.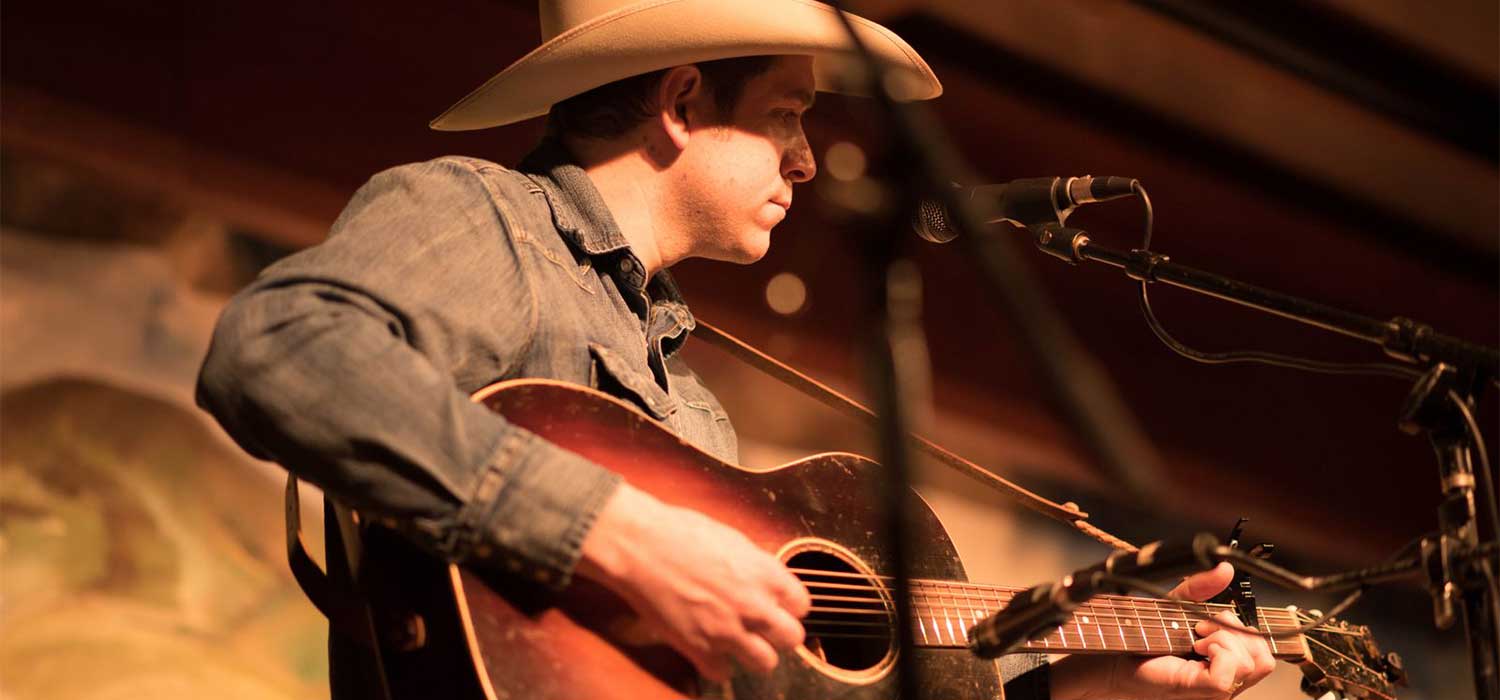 Andy Hedges with The Firesides
A special evening of cowboy music, poetry, & more
"Andy could very well carry on the traditions when all of us old guys are gone. I'd feel assured in knowing the music of our great American West was in good hands." — Don Edwards
Join cowboy sonsgter and poet Andy Hedges as well as Mineral Point traditional musicians, Daniel Libby and Meghan Dudle of The Firesides for a special evening of cowboy music, poetry, and more!
Andy Hedges is a songster, reciter, storyteller, guitarist, and collector of cowboy songs and poems. The son of an Italian schoolteacher and a rodeo cowboy turned preacher, Andy was born in Lubbock, Texas, in the spring of 1980. He grew up in the small community of Tokio, Texas, where his family paid rent on an old farmhouse by looking after a few head of cattle. It was there that Andy fell in love with traditional music by listening to his fathers cassettes of cowboy songs.
Andy's vast and varied repertoire includes classic cowboy poetry recitations, obscure cowboy songs, dust bowl ballads, and blues. He also hosts a podcast, Cowboy Crossroads which features in-depth interviews with fellow musicians and poets. Andy has performed many times with folk legend Ramblin Jack Elliott and the duos performance at the 60th Newport Folk Festival was named one of the 10 Best Things We Saw by Rolling Stone.
The Firesides are an old time duo based out of Mineral Point, Wisconsin. They sing and play Appalachian & Midwestern instrumentals, sage cowboy songs, originals, and traditional song-gems.
Meghan and Daniel, who play fiddle and guitar moved to southwest Wisconsin from the Twin Cities where they played separately in the bands, The Floorbirds and The Ditchlilies.
Daniel and Meghan's music is currently featured in the film Cowboys: A Documentary Portrait, and they have both performed on numerous festival stages across the US and Europe, on radio programs far and wide, and for countless barn dances right here is Southwest Wisconsin!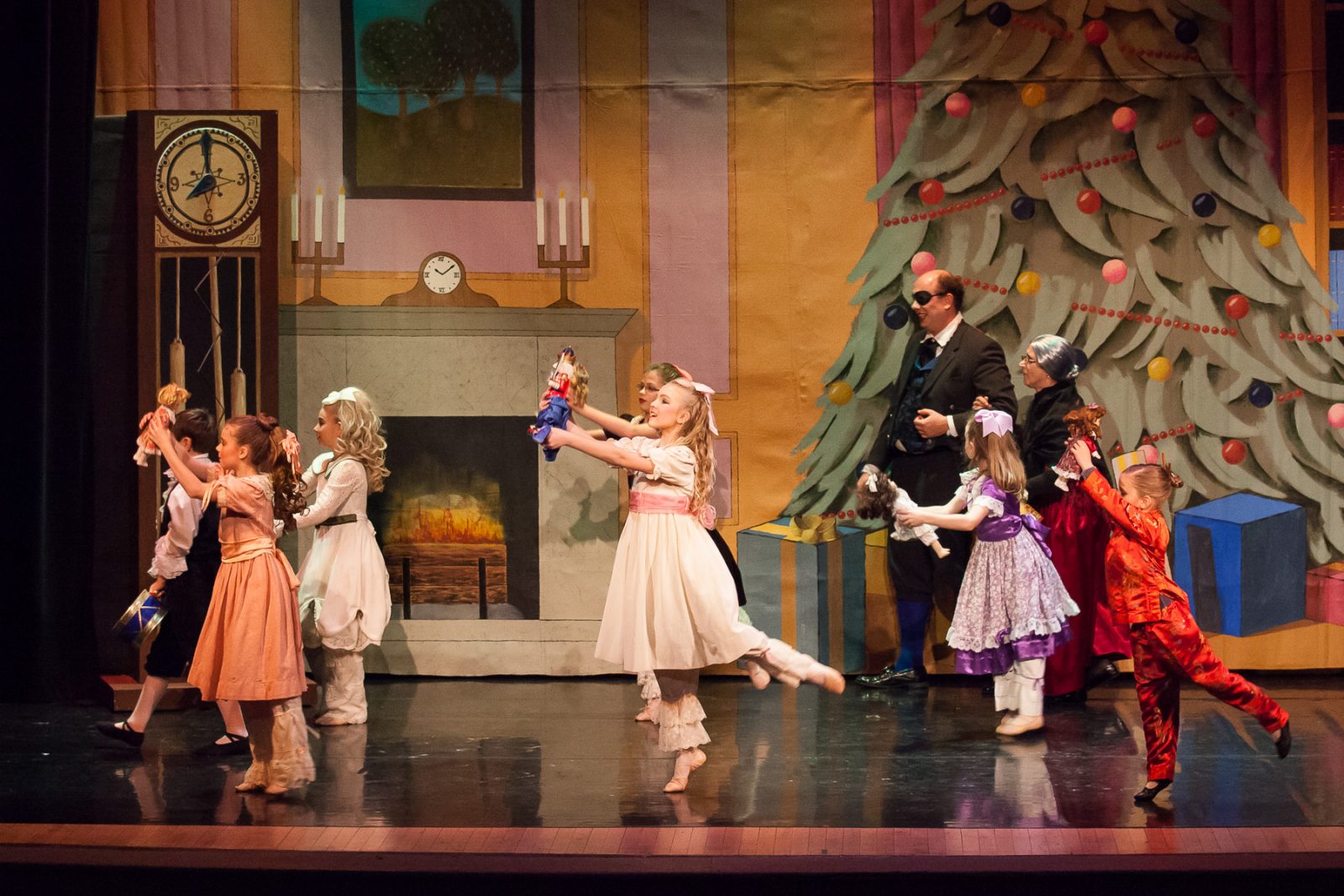 Nutcracker
A Theatre of Ballet Arts Production
Theatre of Ballet Arts (TOBA) presents the full length ballet production of Tchaikovsky's beautiful composition of "The Nutcracker" in the grandly restored historic Mineral Point Opera House December 14-16. A wonderful family production with lovely costumes, scenery and imagination.
Dec. 11, 7:30pm
Dec. 12, 2:30pm and 7:30pm
Dec. 13, 2:30pm
Located in Mineral Point, Wisconsin, Theatre of Ballet Arts, Inc. is a non-profit, charitable, volunteer organization dedicated to bringing the dance arts to the citizens of Southwest Wisconsin.
Since 2008, TOBA has produced The Nutcracker Ballet biannually, giving hundreds of local children and adults the opportunity to participate in this popular holiday ballet, both onstage and behind-the-scenes.

Tickets available early fall.