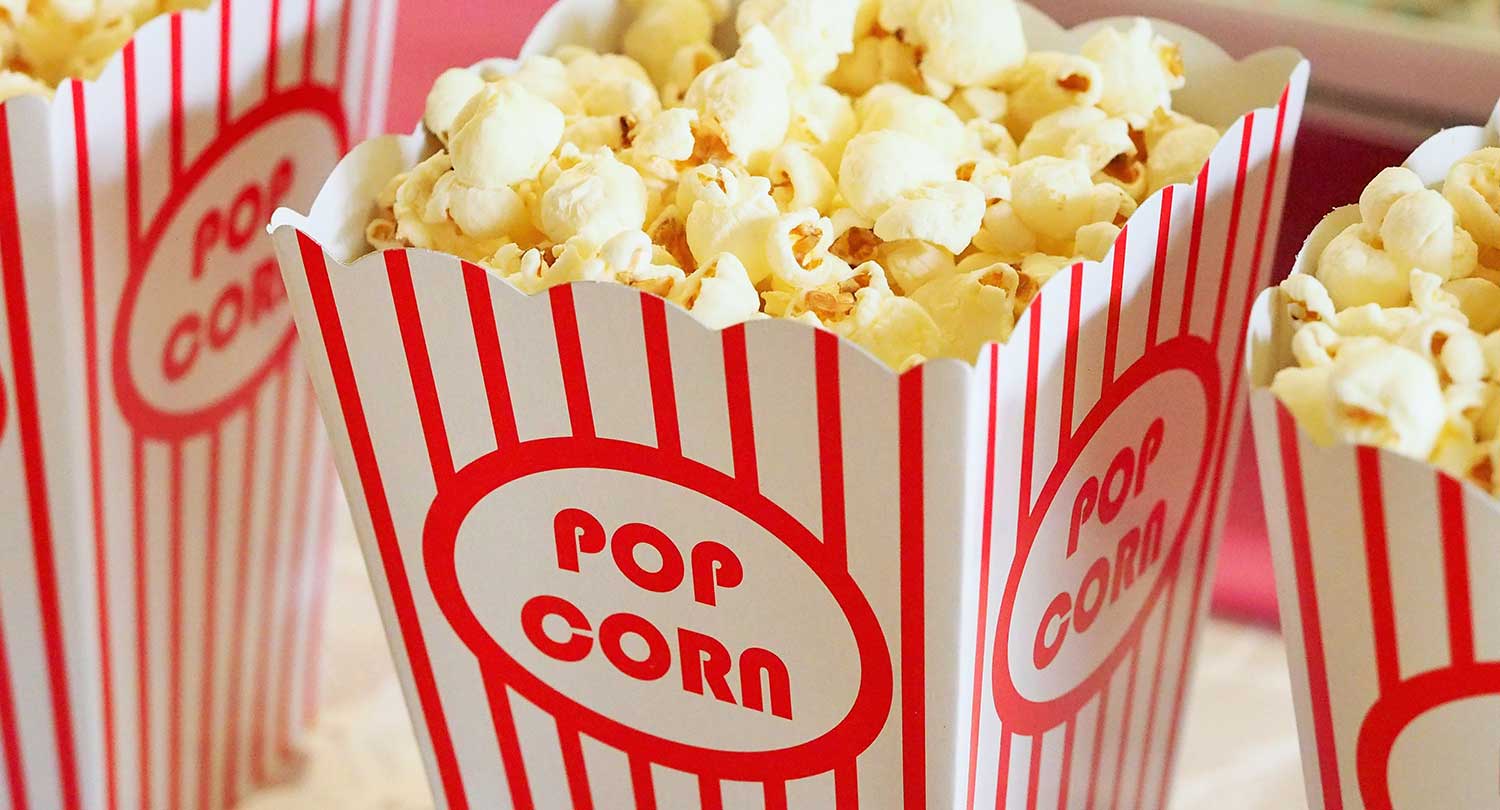 Tad, a bored construction worker, lies to go on an expedition to Peru, and he falls for a professor's daughter (Ariel Winter). (2012)
Presented by Mineral Point Public Library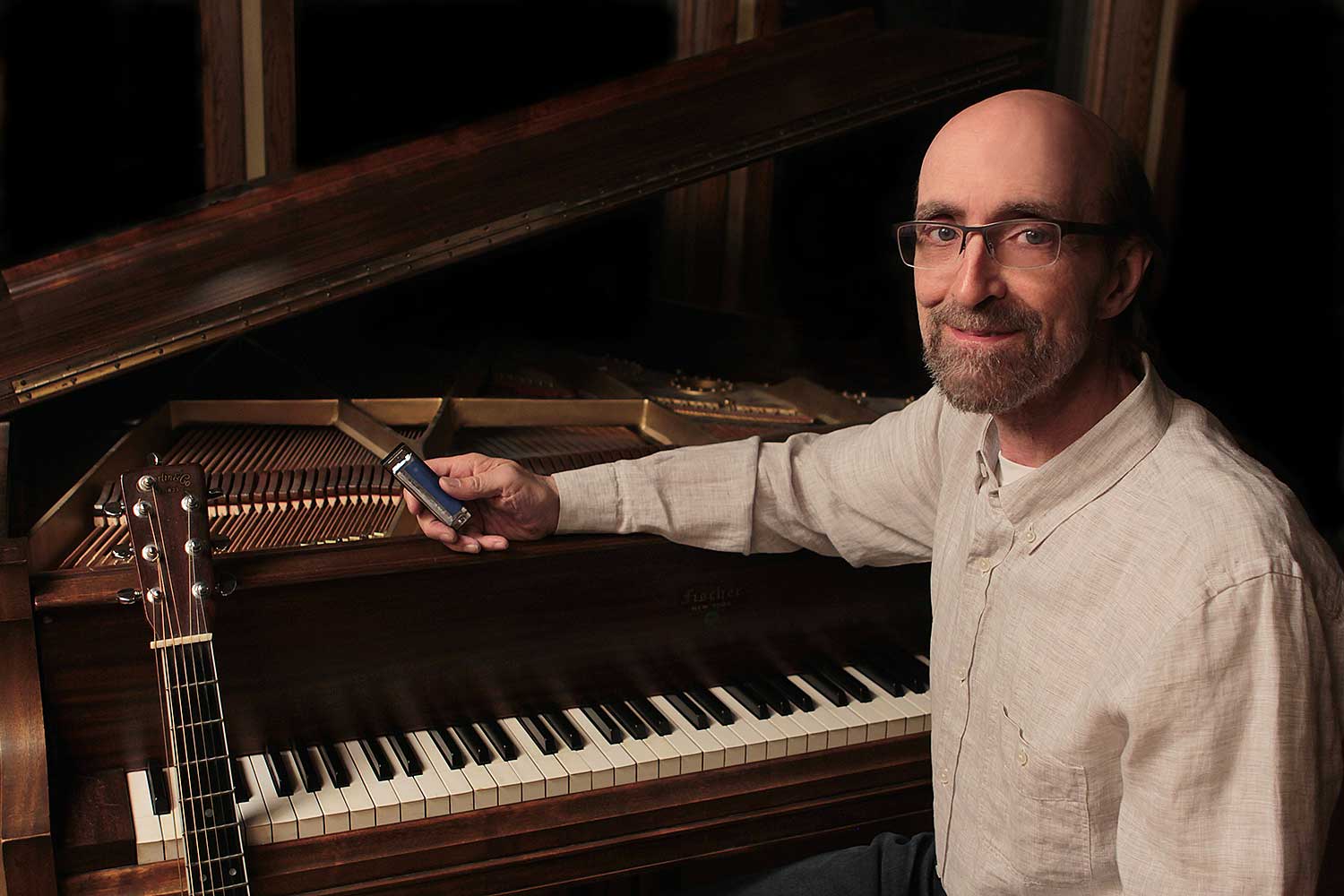 George Winston will be performing at the Mineral Point Opera House on Thursday, April 26th at 8PM.  Doors for this show will open at 7PM.  There are tickets available for Front Row Floor, Floor General Admission, Box Seats and Balcony general admission. (UPDATE: Front Row and Box Seats are sold out!)
George is presently concentrating mainly on live performances, and most of the time he is touring playing solo piano concerts (the Summer Show or the Winter Show), solo guitar concerts, solo harmonica concerts, and solo piano dances (with R&B and slow dance songs).
He is currently most inspired by the great New Orleans R&B pianists Henry Butler, James Booker, Professor Longhair, Dr. John, and Jon Cleary; and he is also working on interpreting pieces on solo piano by his favorite composers, including Vince Guaraldi, Professor Longhair, and the Doors, as well as Dr. John, Allen Toussaint, Ralph Towner, Sam Cooke, Randy Newman, Al Kooper, Jimmy Wisner, Arthur Lee, Frank Zappa, Rahsaan Roland Kirk, Wes Montgomery, John Coltrane, Cal Tjader, John Hartford, Oliver Schroer, Taj Mahal, Philip Aaberg, Henry Butler, James Booker, Jon Cleary, and others, to play at concerts, and at his solo piano dances.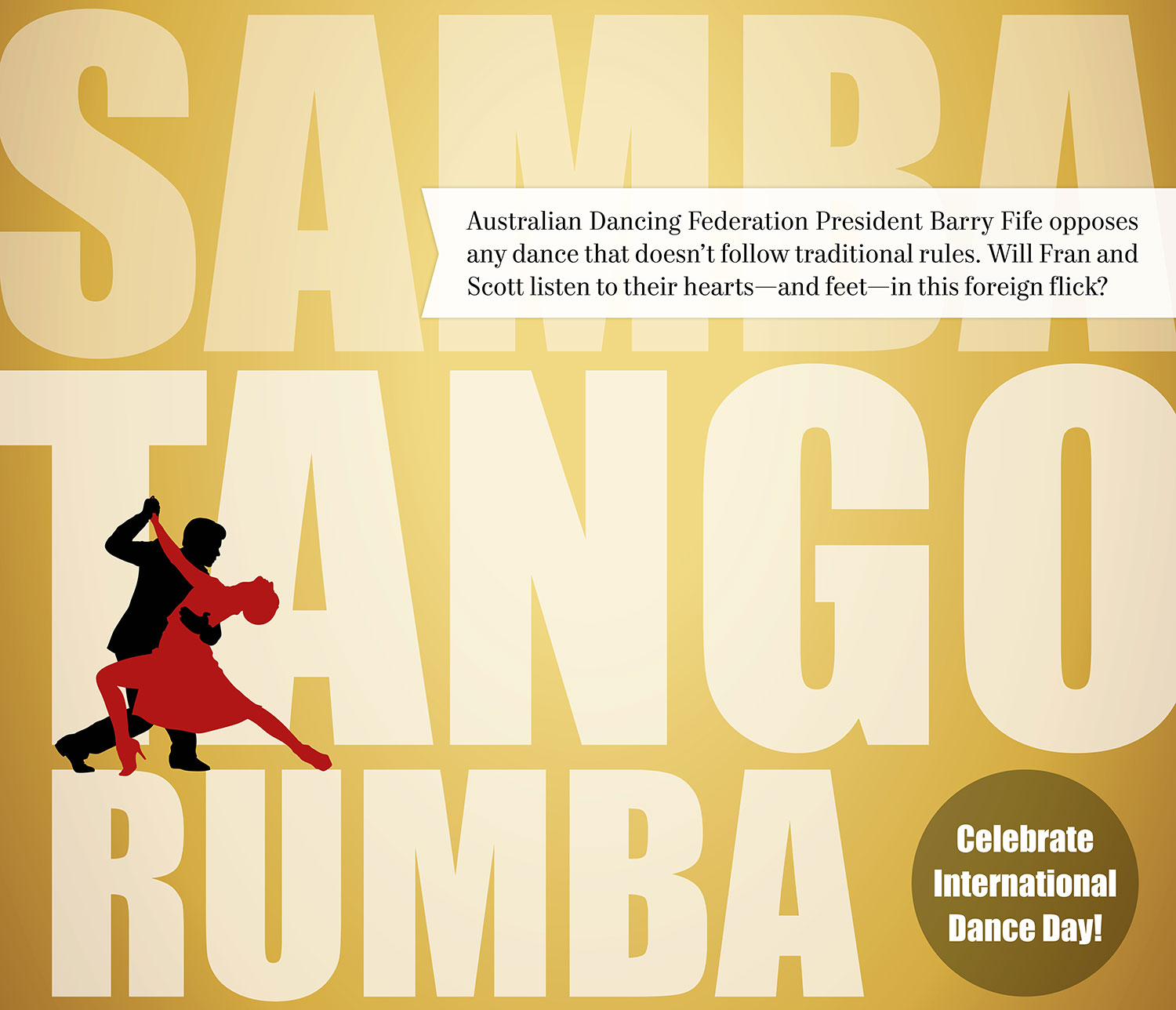 Australian Dancing Federation President Barry Fife opposes any dance that doesn't follow traditional rules. Will Fran and Scott listen to their hearts—and feet—in this foreign flick?
Co-sponsored by Theater of Ballet Arts in celebration of International Dance Day.
Presented by Theatre of Ballet Arts, Mineral Point Public Library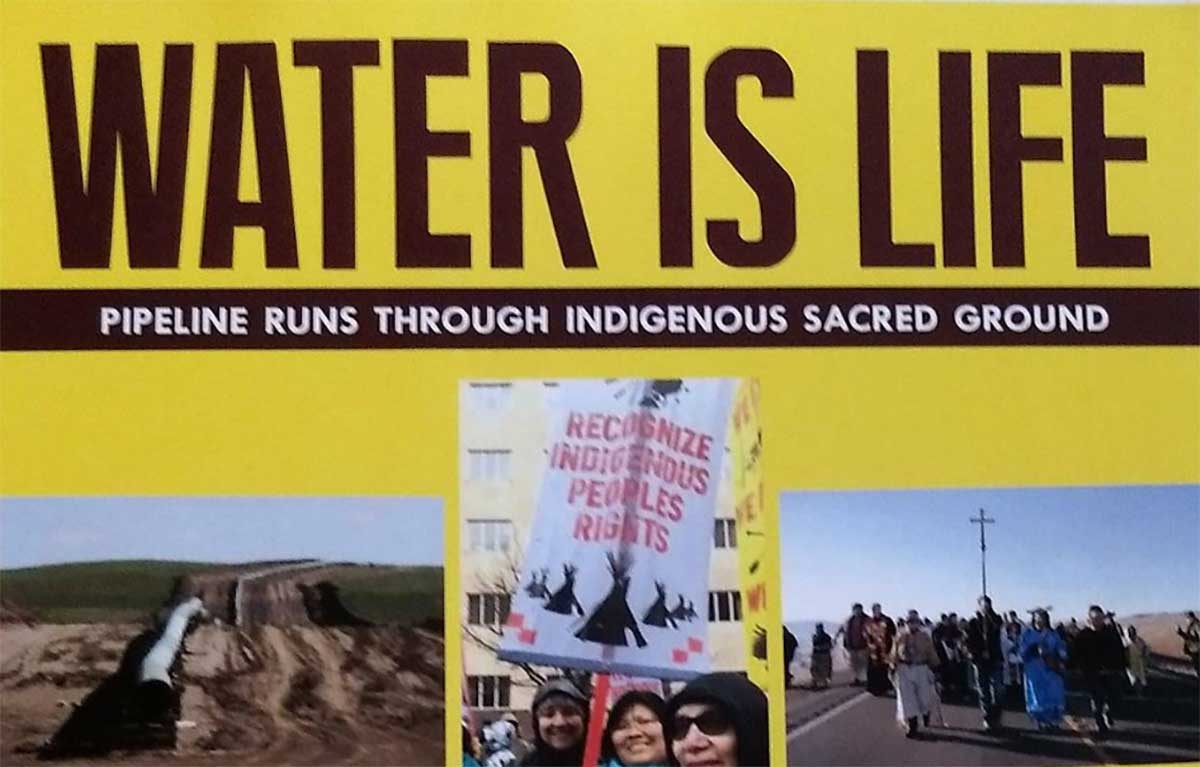 Water Is Life
Dakota Access Pipeline
PEACEFUL, PRAYERFUL, LAWFUL, NONVIOLENT WITNESS
On Saturday, April 28th from 6-8 pm at the Mineral Point Opera House, The Rev. John F. Floberg will share his experience ministering to the water protectors and the people of Standing Rock, North Dakota.
Suggested donation for admission is $10 per person.
Fr. Floberg has served for 25 years as an Episcopal priest for three Episcopal Churches at Standing Rock. Returning from a church conference in Washington, D.C. Floberg heard the news of a confrontation developing between the people protesting the North Dakota Access Pipeline at the place where it was to cross and endanger the Missouri River and enter and despoil Standing Rock sacred sites.
To preserve the peace in the midst of a growing conflict, Floberg called for clergy to stand with the water protectors. Over 500 responded from many faith communities to provide a peaceful, prayerful, lawful and nonviolent witness. Floberg stated; "I realized the Church had to get there, so the people would hear and understand that somebody else cared and would stand by them."
To learn more about the Water is Life movement, its current status, and Floberg's own ministry to the Standing Rock people, please join us on the evening of the 28th. A freewill donation or suggested $10.00 donation is requested to defray expenses. Question and answer forum after meeting.
Presented by Trinity Episcopal Church of Mineral Point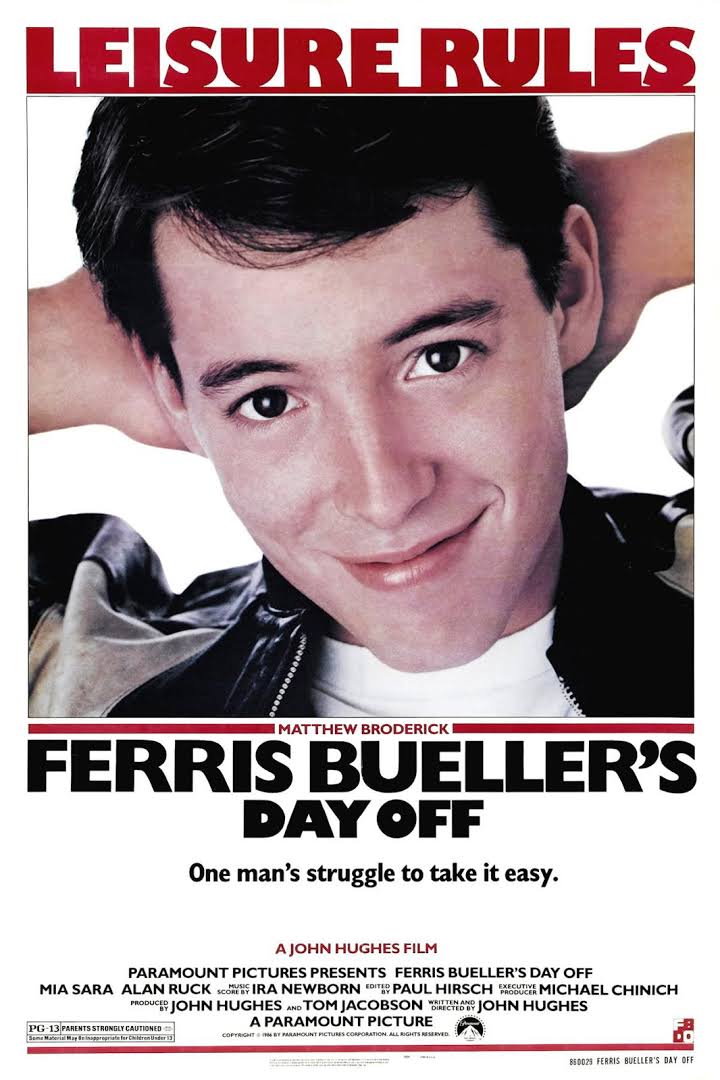 Ferris Bueller's Day Off
Movie Night
 Ferris Bueller (Matthew Broderick) has an uncanny skill at cutting classes and getting away with it. Intending to make one last duck-out before graduation, Ferris calls in sick, "borrows" a Ferrari, and embarks on a one-day journey through the streets of Chicago. On Ferris' trail is high school prin
cipal Rooney (Jeffrey Jones), determined to catch him in the act. Rated PG-13
 (1986)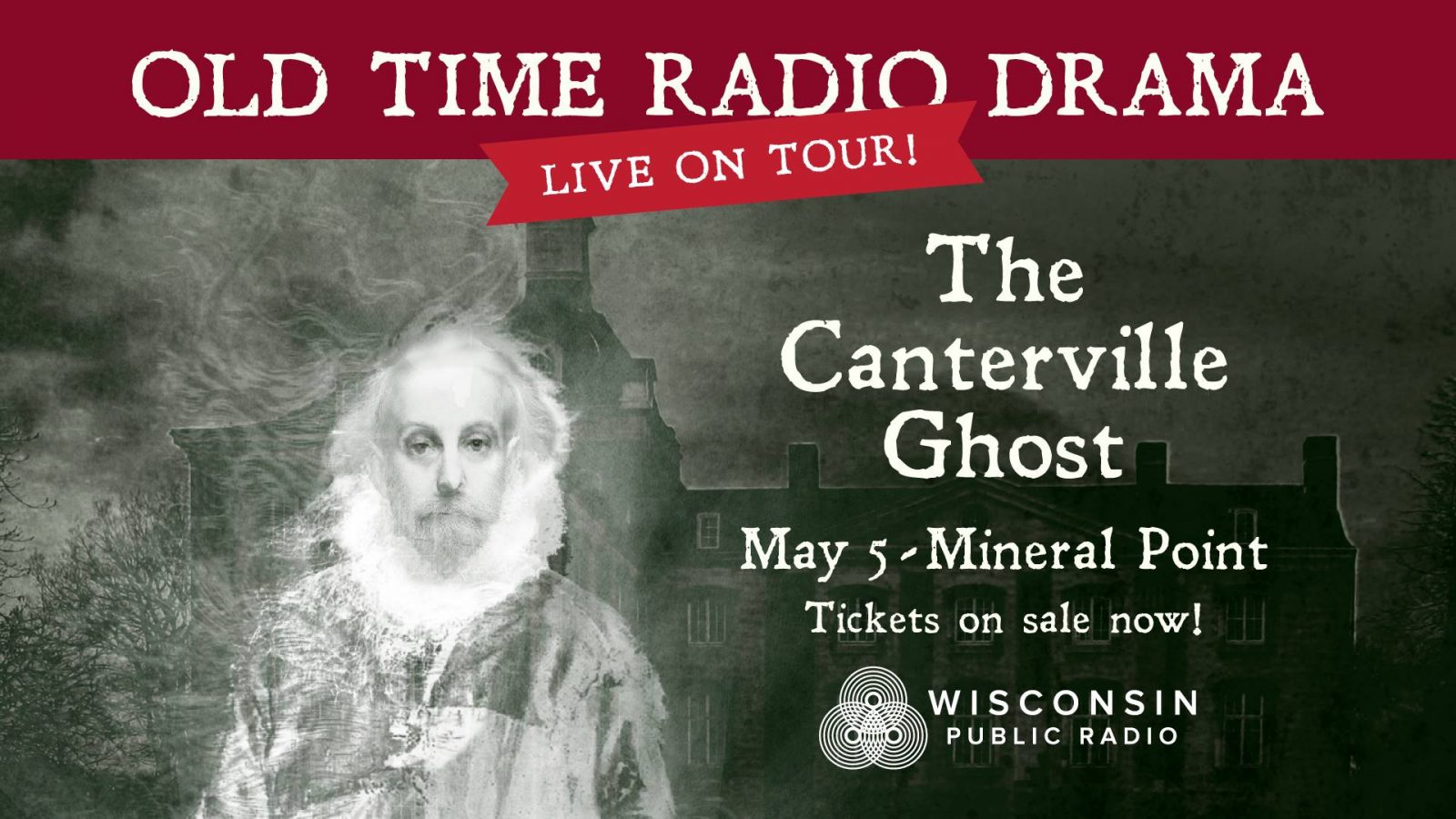 WPR Presents: Old Time Radio SOLD OUT
with musical guest Point Five
Experience the golden age of radio with a live stage event from Wisconsin Public Radio. Norman Gilliland hosts this family-friendly adaptation of Oscar Wilde's "The Canterville Ghost" by the 9XM Players. Enjoy an evening of comedy, period costumes, sound effects, music and more. Doors open at 7pm with musical guest beginning at 7:30 and performance at 8pm.

Tickets are $20 for general admission and $50 for premium seating in the front of the theatre. Premium tickets include admission to a pre-show reception with food & drink and the chance to meet Norman and some of the 9XM Players.
Presented by Wisconsin Public Radio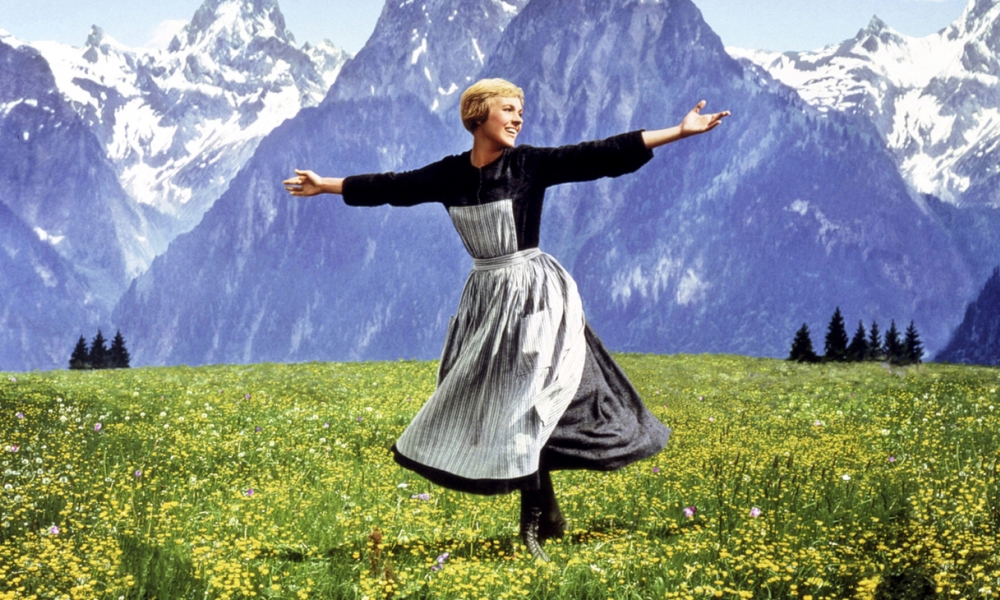 The Sound of Music
Movie Night
A tuneful, heartwarming story, it is based on the real life story of the Von Trapp Family singers, one of the world's best-known concert groups in the era immediately preceding World War II. Julie Andrews plays the role of Maria, the tomboyish postulant at an Austrian abbey who becomes a governess in the home of a widowed naval captain with seven children, and brings a new love of life and music into the home. Rated G
(1965)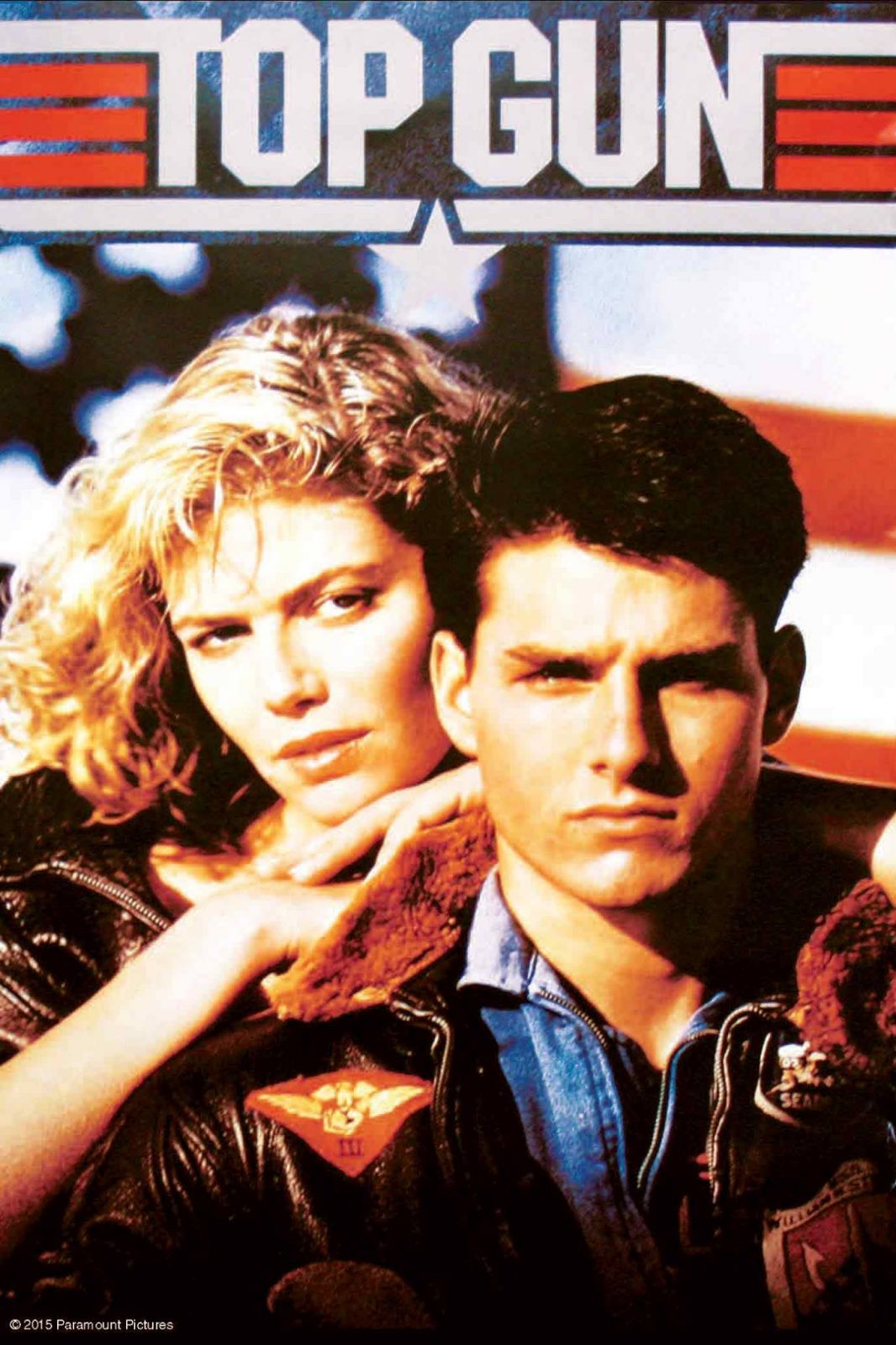 The Top Gun Naval Fighter Weapons School is where the best of the best train to refine their elite flying skills. When hotshot fighter pilot Maverick (Tom Cruise) is sent to the school, his reckless attitude and cocky demeanor put him at odds with the other pilots, especially the cool and collected Iceman (Val Kilmer). But Maverick isn't only competing to be the top fighter pilot, he's also fighting for the attention of his beautiful flight instructor, Charlotte Blackwood (Kelly McGillis). Rated PG-13 (1986)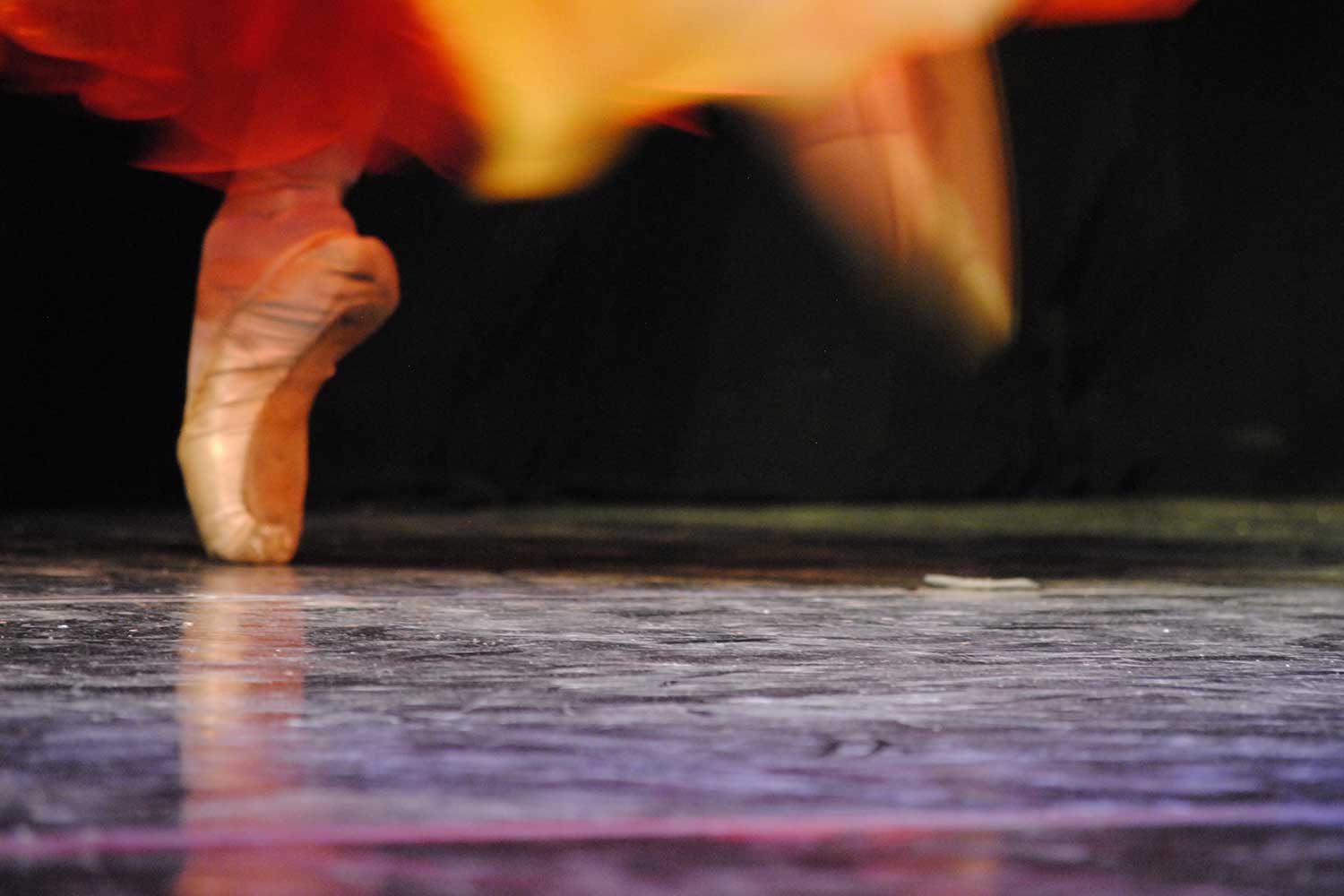 Southwest Academy of Ballet Arts Showcase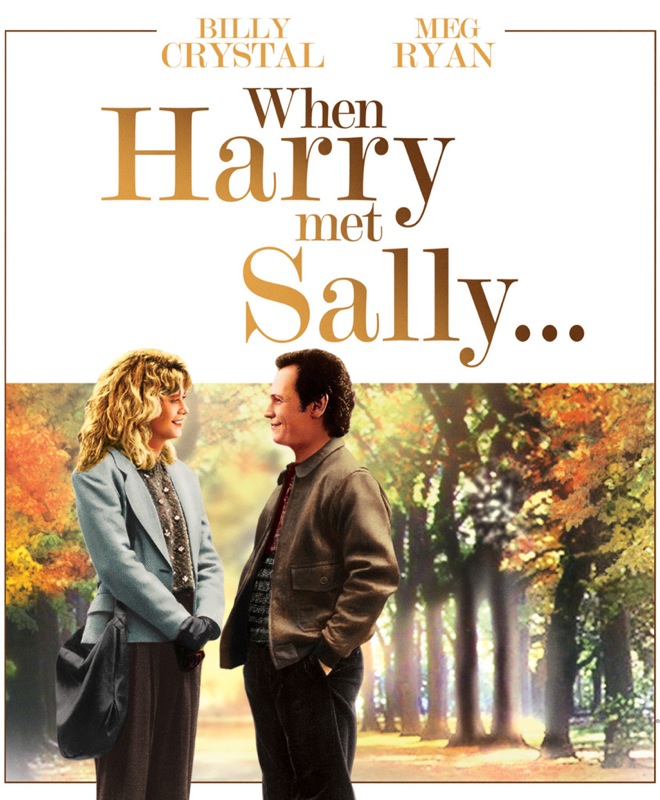 When Harry Met Sally
Movie Night
In 1977, college graduates Harry Burns (Billy Crystal) and Sally Albright (Meg Ryan) share a contentious car ride from Chicago to New York, during which they argue about whether men and women can ever truly be strictly platonic friends. Ten years later, Harry and Sally meet again at a bookstore, and
in the company of their respective best friends, Jess (Bruno Kirby) and Marie (Carrie Fisher), attempt to stay friends without sex becoming an issue between them. Rate R (1989)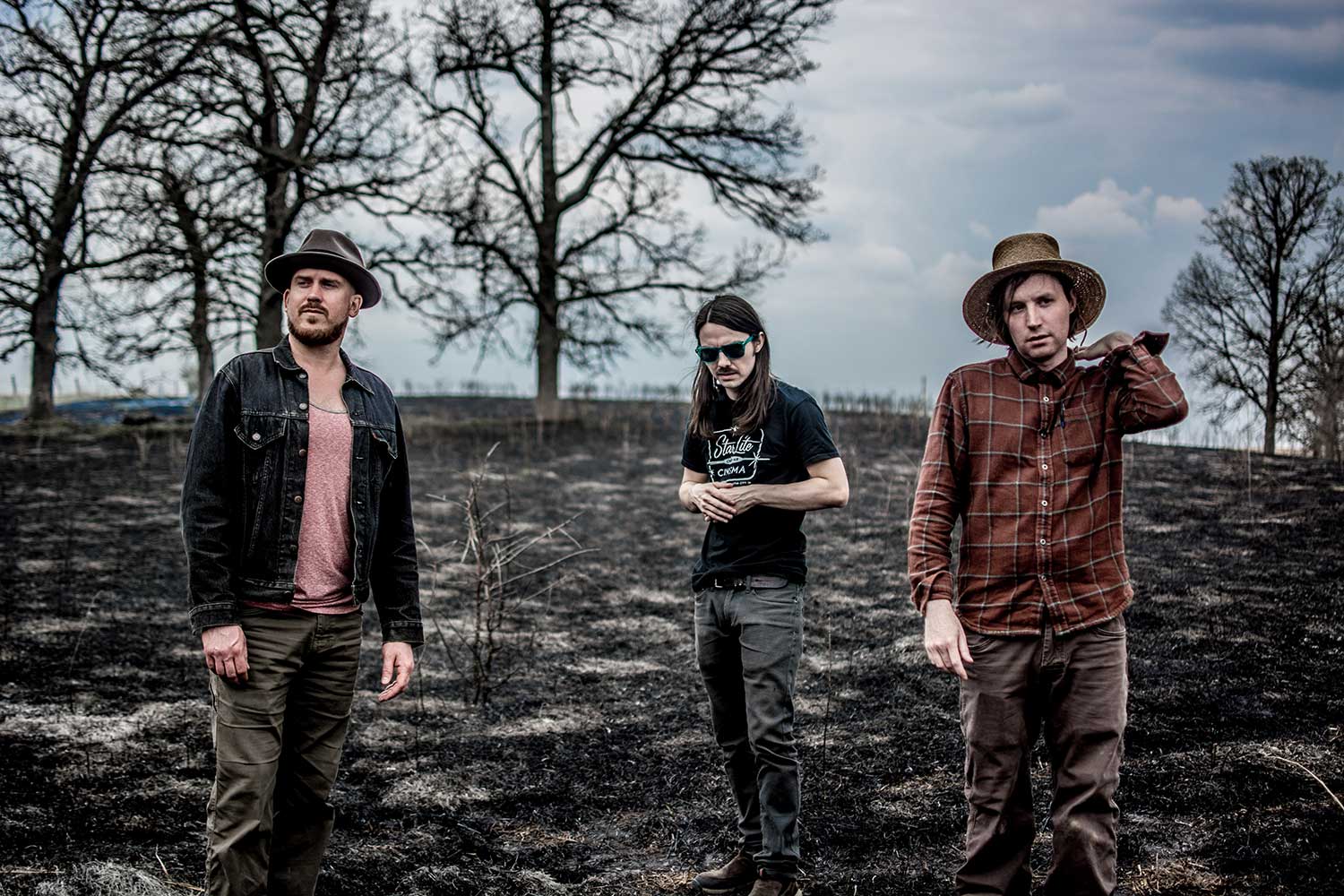 Iowa-born/Minneapolis-based folk rock artists the The Pines have created a loyal following for their lush, layered sound and poetic lyrics inspired by the land and folklore of the American Midwest. Bridging the folk, roots and indie worlds with their modern take on American music, frontmen/songwriters Benson Ramsey and David Huckfelt share a common musical language rooted in the songs and songwriters of their native Iowa, while each bringing a distinct voice and sensibility to a sound that Rolling Stone's David Fricke dubbed "quietly gripping." The Pines' sound balance Ramsey's ethereal, somberly beautiful songs with Huckfelt's darkly romantic, cinematic tales for a sweeping sound that evokes the vastness and loneliness of the Great Plains. Their instrumentation blends traditional acoustic instruments with electric guitars, bass and drums. The intricate guitar interplay between Benson and David is layered over the atmospheric keyboard work and vocal harmonies of Alex Ramsey (Benson's brother) to form the core of The Pines' instantly recognizable sound.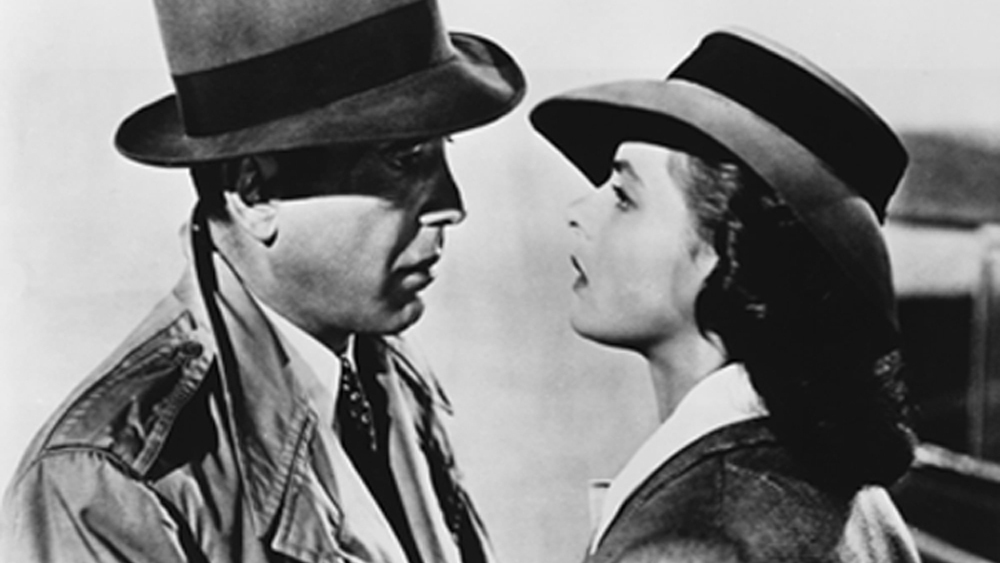 Casablanca
Arts on Point Gallery Weekend
Rick Blaine (Humphrey Bogart), who owns a nightclub in Casablanca, discovers his old flame Ilsa (Ingrid Bergman) is in town with her husband, Victor Laszlo (Paul Henreid). Laszlo is a famed rebel, and with Germans on his tail, Ilsa knows Rick can help them get out of the country.
Deckard (Harrison Ford) is forced by the police Boss (M. Emmet Walsh) to continue his old job as Replicant Hunter. His assignment: eliminate four escaped Replicants from the colonies who have returned to Earth. Before starting the job, Deckard goes to the Tyrell Corporation and he meets Rachel (Sean Young), a Replicant girl he falls in love with. Rated R (1982)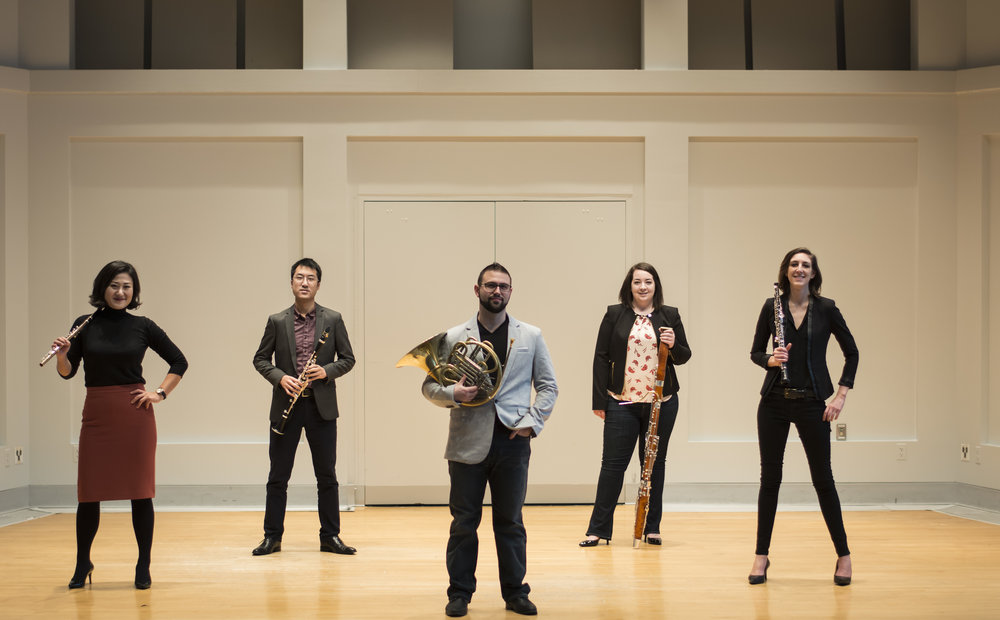 The 2nd annual Mineral Point Chamber Music Festival will take place June 8-10, 2018. Three concerts by three young professional classical chamber music ensembles will be presented in the recently restored historic Mineral Point Opera House, an ideal chamber music venue with excellent acoustics. In addition, two free concerts will be held on Saturday afternoon indoors, and Sunday afternoon outdoors, weather permitting.
For more on the Festival, including updated schedule and venue information, go to http://www.artsmp.org/chamber-music-fest/.
Friday, June 8
Artu Duo, University of Minnesota
7:30 pm, Mineral Point Opera House
Fantasiestucke — Robert Schumann
Cello Sonata No. 2 — Bohuslav Martinu
Cello Sonata, Op. 5 No. 2 — Ludwig van Beethoven
Saturday, June 9
Free Concert for All
1:30PM, Congregational UCC Church, 300 Maiden St., Mineral Point.
Each ensemble will play 15 minutes of music with time for questions from the audience.
Variations On A Theme By Rossini – Bohuslav Martinu
Immer Leiser Wird Mein Schlummer, Op. 105, #2 – Johannes Brahms
Piano Trio Op. 1, No.1, Second Movement – Ludwig Van Beethoven
Piano Trio No.2, Op. 67, Second Movement – Dmitri Shostakovich
Three Brief Pieces – Jacques Ibert
Serenade, Op. 7 – Richard Strauss
Volante Winds from Indiana University
7:30 pm, Mineral Point Opera House
Ticket price: $20
Summer Music, Op. 31 – Samuel Barber
Serenade – Karl Pilss
Wind Quintet – Gyorgy Orban
Potpourri Fantastico SulBarbiere Di Siviglia – Giulio Briccialdi
Sunday, June 10
Free Concert: Festival Brass Ensemble
12:30 pm, Mineral Point Library Park
Vienna Philharmonic Fanfare – Richard Strauss
Wedding Chorale – Karl Pilss
Bones – Spiritual
Adagio for Strings – Samuel Barber
Canon – Johann Pachelbel
Prelude & Fugue – Felix Mendelssohn
Three Pieces from "Water Music" – G. F. Handel
Zima Piano Trio, Indiana University
1:30 pm, Mineral Point Opera House
Tickets: $20
Piano Trio in A Minor – Maurice Ravel
Piano Trio No. 2, Op. 66 – Felix Mendelssohn
Presented by Arts Mineral Point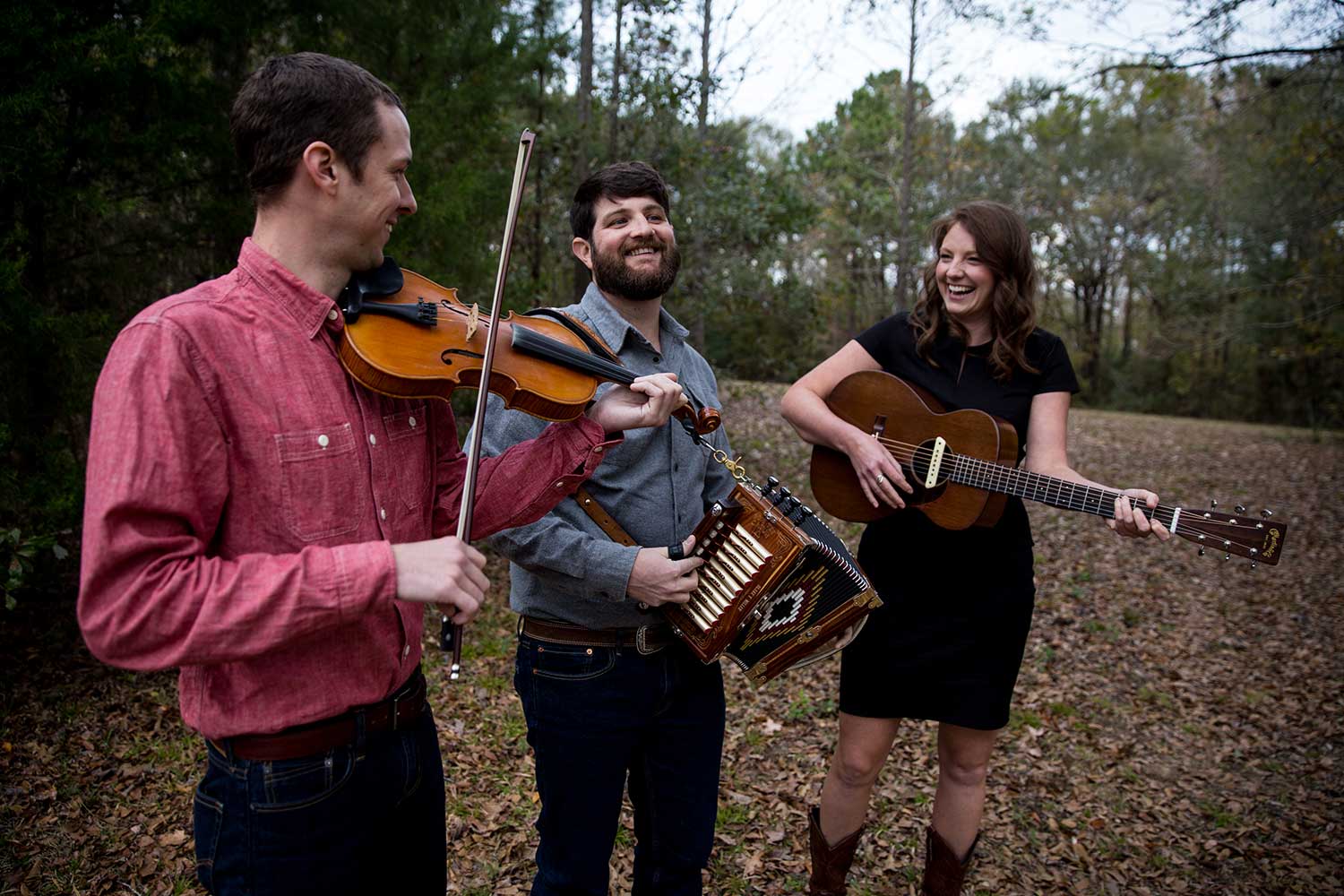 Blake Miller and the Old Fashioned Aces
Blake Miller & the Old Fashioned Aces are breathing new life into an old sound. It's traditional Cajun music in a traditional setting, but more than that, it's a powerhouse trio having fun.  Whether they appear as an acoustic trio or a full electric band, finer musicians playing Cajun music cannot be found. In a world where it seems everyone is continually stretching the boundaries of Louisiana French music, the Aces nest comfortably inside the well worn tracks of Cajun Music. From old fiddle tunes, to classic dance floor packers, to bilingual country classics, their music is comfort food for the Cajun music fan.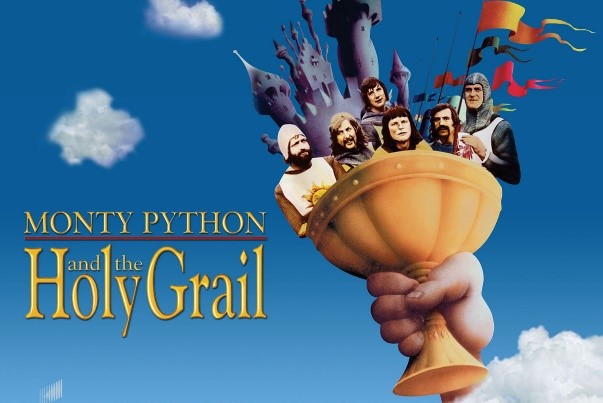 Monty Python and the Holy Grail
Movie Night and Roland Sardeson Day!
A comedic send-up of the grim circumstances of the Middle Ages as told through the story of King Arthur and framed by a modern-day murder investigation. When the mythical king of the Britons leads his knights on a quest for the Holy Grail, they face a wide array of horrors, including a persistent Black Knight, a three-headed giant, a cadre of shrubbery-challenged knights, the perilous Castle Anthrax, a killer rabbit, a house of virgins, and a handful of rude Frenchmen. Rated PG (1975)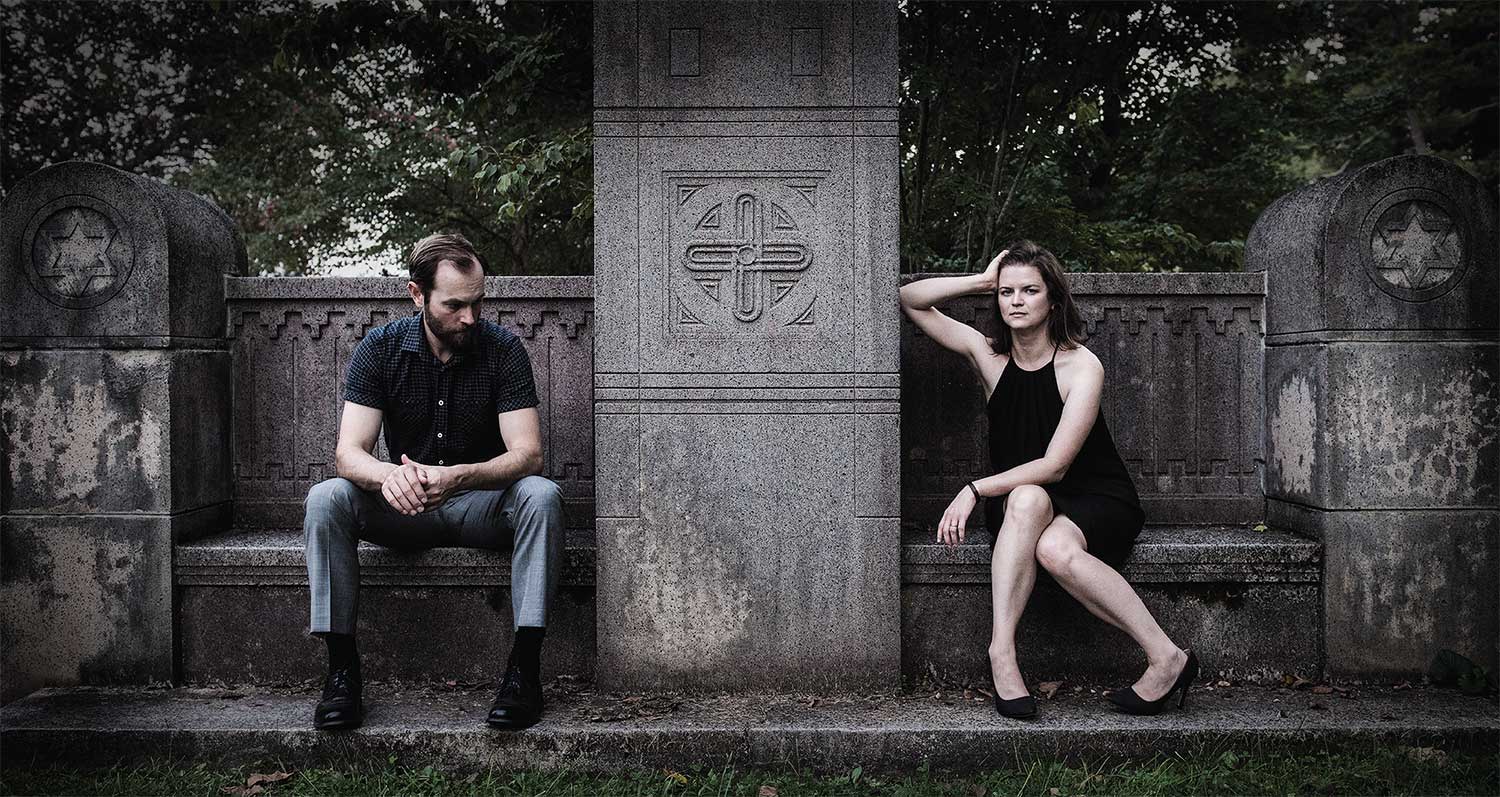 Count This Penny
with Simon Balto
Count This Penny is a singer-songwriter duo born in the foothills of the Great Smoky Mountains. They have appeared on Garrison Keillor's A Prairie Home Companion and shared the stage with the likes of Melissa Etheridge, Kacey Musgraves, The Head & the Heart, Shovels & Rope, The Lone Bellow, and Sarah Jarosz. Opening the show is Simon Balto. www.simonbaltomusic.com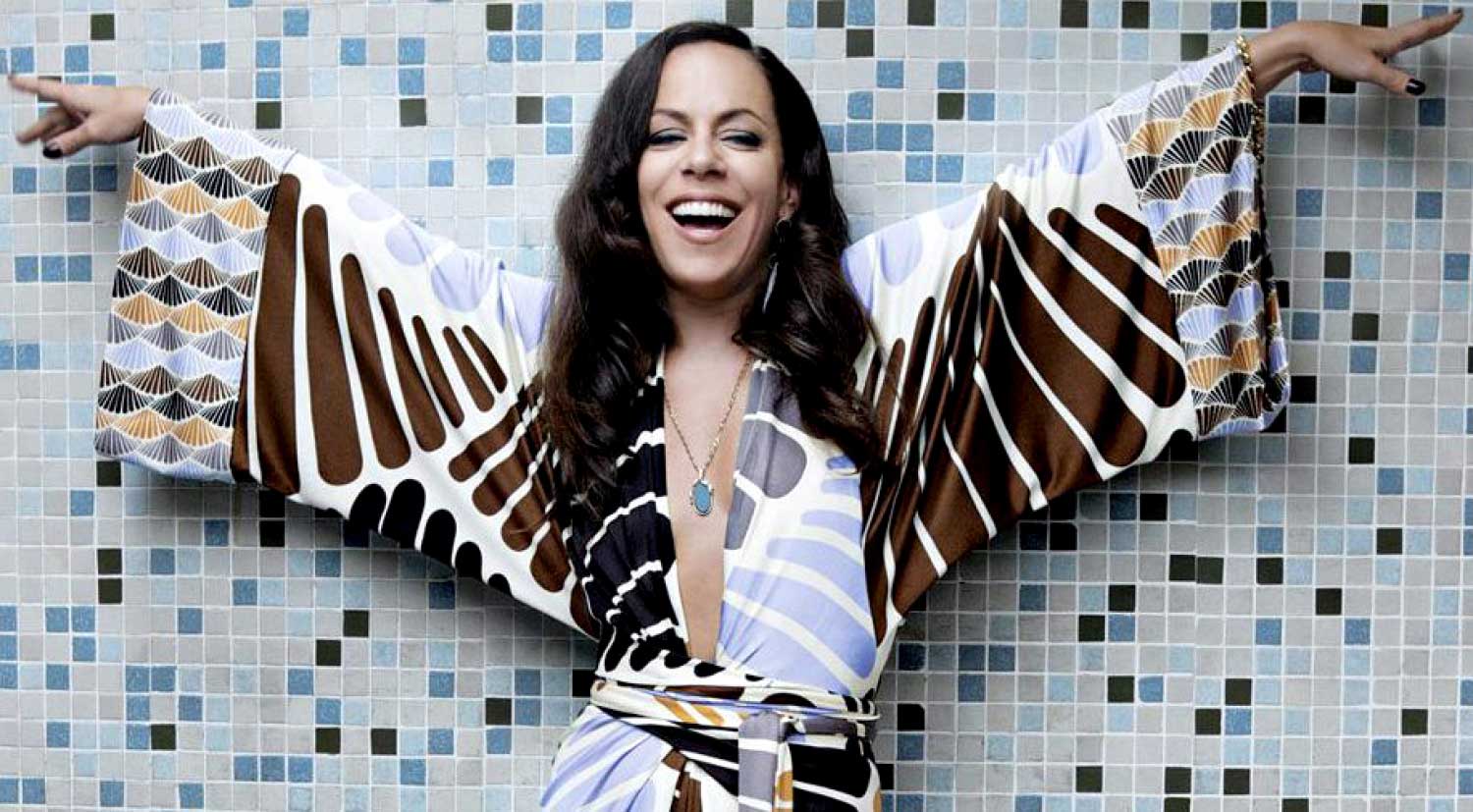 Bebel Gilberto will be performing at the Mineral Point Opera House on Saturday, July 28th at 8PM. Doors for this show will open at 7PM. Front Row and Box seats cost $30 and the rest of the main floor and balcony are all general admission with a cost of $25.
The multi-Grammy-nominated Bebel Gilberto's latest album, Tudo, which means everything in English, showcases Bebels ethereal vocals and wistful, dreamy song writing in each of the CDs 12 tracks. Bebel splits her time between Rio de Janeiro and New York City; shes exquisitely synthesized musical influences from both cities in every track. Bebels sultry tonality is constant throughout Tudo as are the warm and playful Brazilian rhythms that include wood bongos and shakers. The gorgeous melodies are shaped by touches of electronica, and Bebels intimate vocals hint at a fantastical Rio de Janeiro.
Bebel had been tucking away musical gems over the past five years, from joyful melodies, to reflective, romantic lyrics, which appear on Tudo. In 2013 while working in Brazil on the Bebel Gilberto in Rio DVD, the rhythms began stirring inside her. Although shed been ordered to rest in order to combat exhaustion, Bebel believed it was the right time to record; she knew the music would be strong. Despite the challenges 2013 brought, Im a good bon vivant, assured Bebel who always finds time for friends, attending to her rooftop garden overlooking Manhattans skyline, or walking on the beach, I know how to live. Tudo is perhaps Bebels most intimate recording, captures the human vulnerabilities that bring both sorrows and joy.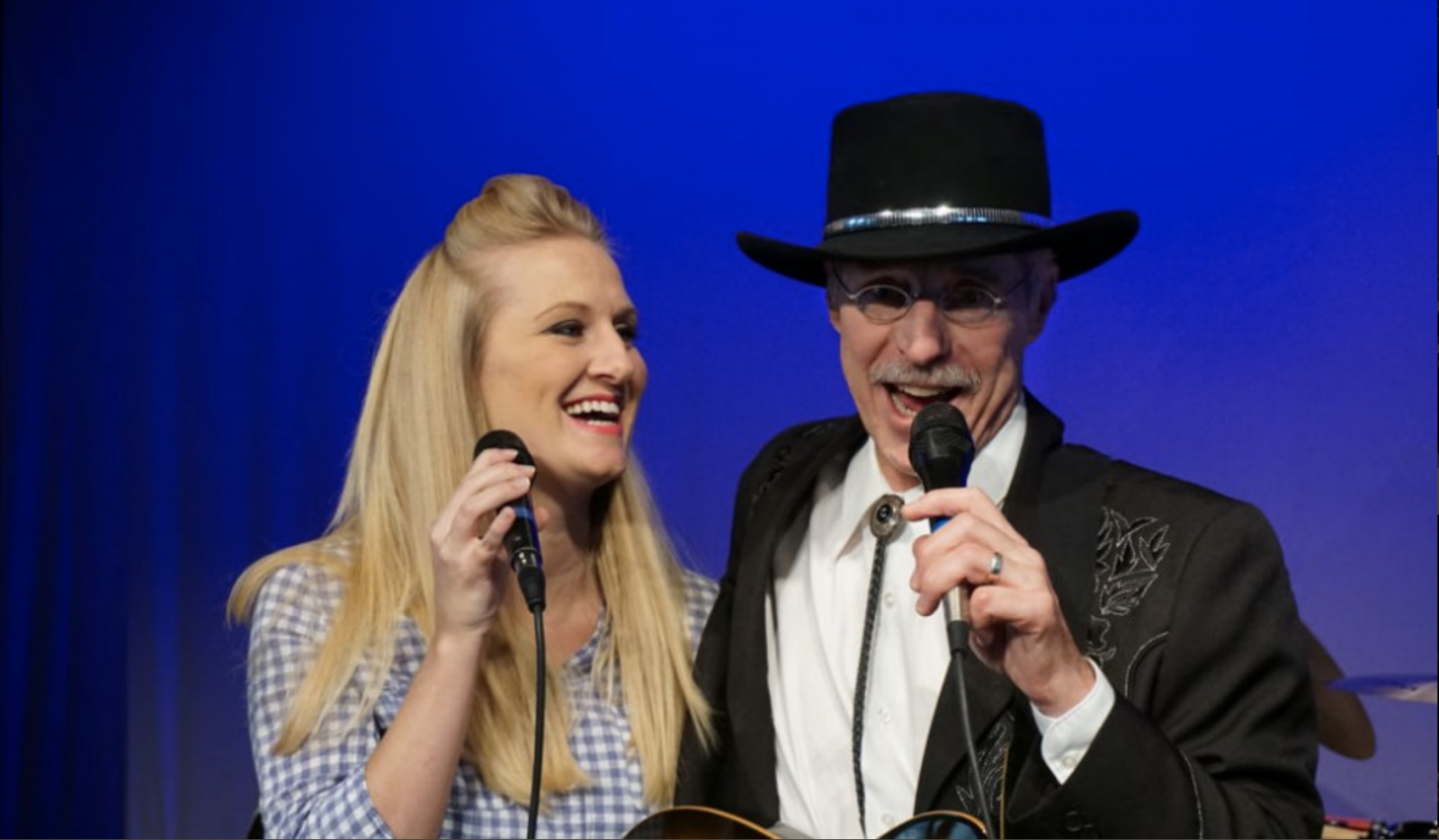 Sweet Dreams & Honky Tonks
A revue starring Tom Waselchuk & Lindsey Giese
Sweet Dreams & Honky Tonks: A Tribute to the Lives and Music of Johnny Cash, Patsy Cline, Loretta Lynn and Hank Williams will be performed at the Mineral Point Opera House on Saturday, August 4th at 7:30m. Tickets for this show are all general admission and cost $20. Doors will open for this show at 6:30m.
It may be impossible to crown any one performer as country musics biggest, most beloved, or most influential star, but few would argue that Hank Williams, Loretta Lynn, Patsy Cline, and Johnny Cash would all be near the top of any list. Each broke barriers and changed country and popular music forever. Sweet Dreams & Honky Tonks is a new revue that presents the best loved hits of these classic artists along with stories of their colorful lives, amazing careers, and indelible impact on American music and culture.
The Performers:
Sweet Dreams & Honky Tonks stars two music veterans. Tom Waselchuk is a singer, song writer, and multi-instrumentalist who has performed for over three decades, sometimes juggling multiple projects in a variety of musical genres, but always keeping one foot planted firmly in country music. Mr. Waselchuk has toured nationally and internationally, composed for musical theatre, and produced a country-music themed holiday revue titled Tinsel & Twang: A Merry-cana Christmas.
Lindsey Giese is a dynamic singer and a consummate performer. Shes sung just about every style of popular music performing in scores of revues with her sister duo The Giese Girls and as a soloist, starring in the Fabulous Fifties Live! show in Wisconsin Dells for five seasons, and as lead vocalist on Holland America and Celebrity Cruises for four years.
The back up band for Sweet Dreams & Honky Tonks is called The Dang-Its, featuring Mark Luhring on drums, Matt Rodgers on bass, Rick Nass on pedal steel guitar, and Chris Wagoner on violin and mandolin. The Dang-Its were named 2013 Country/Bluegrass Performer of the Year by the Madison (WI) Area Music Awards, and their most recent recording, A Lick of Sense, was named the MAMAs 2014 Country Bluegrass Album of the Year.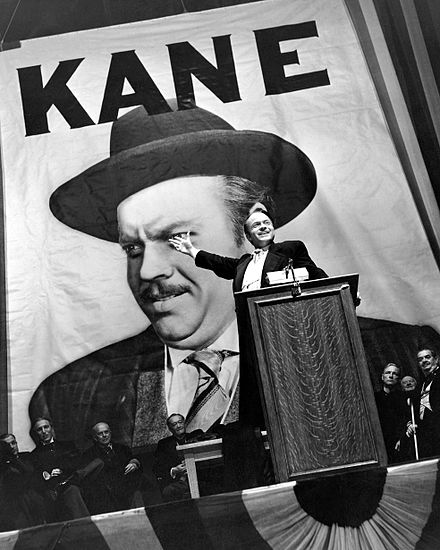 Citizen Kane
Arts on Point Gallery Weekend
When a reporter is assigned to decipher newspaper magnate Charles Foster Kane's (Orson Welles) dying words, his investigation gradually reveals the fascinating portrait of a complex man who rose from obscurity to staggering heights. Though Kane's friend and colleague Jedediah Leland (Joseph Cotten),
and his mistress, Susan Alexander (Dorothy Comingore), shed fragments of light on Kane's life, the reporter fears he may never penetrate the mystery of the elusive man's final word, "Rosebud."
 (1941)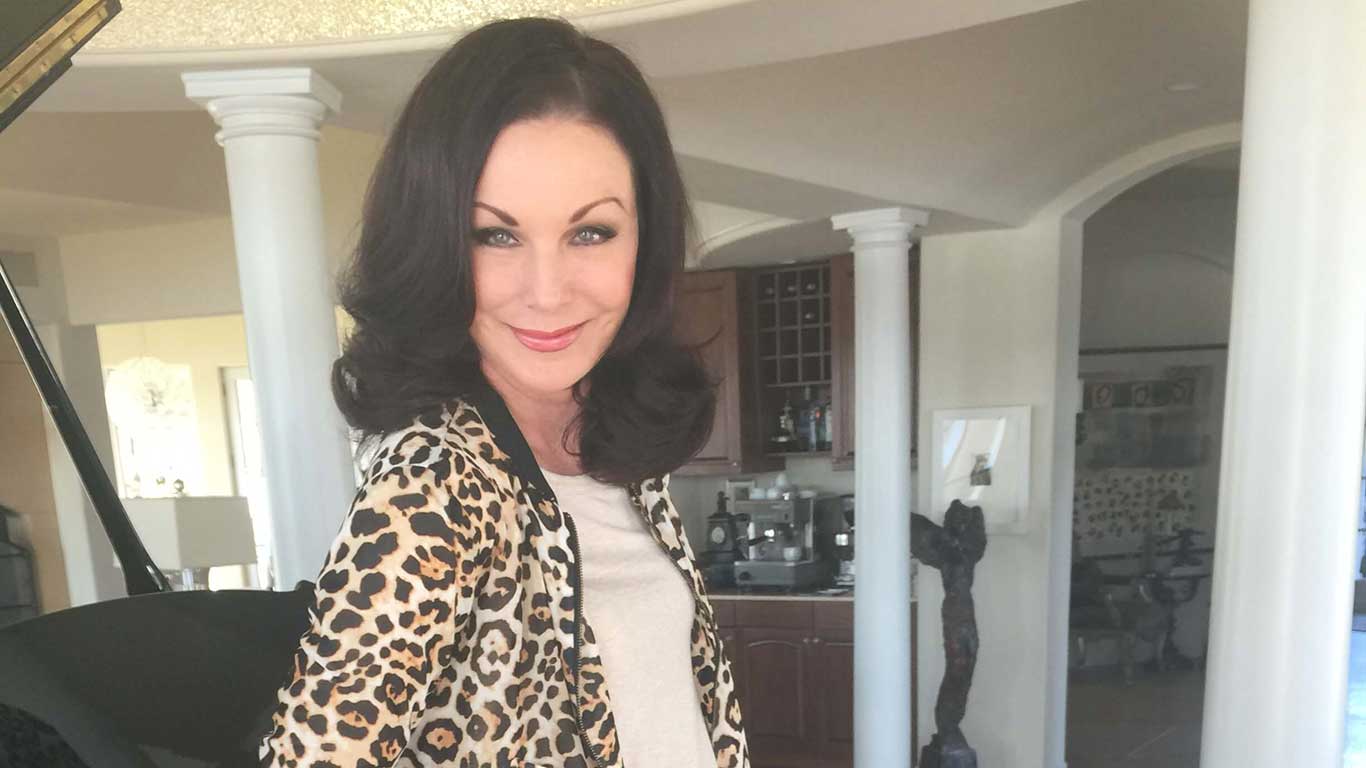 Lorie Line
Simply Grand Solo Piano Tour
This is the third year Lorie Line is going solo.
Yes, after 29 years of touring, Line says she loves the simplicity of being on stage all by herself. It gives her the flexibility she likes to improvise with her playing . . . and improvise with her story-telling.
"After three years of doing this, I'm comfortable. I feel like everyone in the audience is related to me. They're my family," says Line.
Three years ago in the cold winter Minnesota months she headed south and west to just "try it," to go alone. Having an entourage of 12 people on the winter tour, and 8 during the off-season, the new idea would be simpler. And easier for the Lines.
So, with just two people on the tour (her husband Tim, and her assistant Michele) they traveled to popular cities (where she knew she had fans) to work out a solo show. "It was safe. I wasn't in my backyard but I knew I had huge fans in all new cities who were so excited because I was coming to see them," says Line.
The first year she performed by herself she went to 22 cities, got her "chops" and started getting comfortable on the bench and behind the keyboard all by herself. Now she says she'll never go back. "The holidays will be about the big group, the extravaganza of it all, but all other times of the year, it will be just me . . . simple, but grand."
Line says the solo show has become the all-time favorite with her fans. "For years, everyone kept saying 'we just want to hear YOU.' Well, now that's all it is. Just me." Just Ms. Line . . .  and her 1450-pound concert grand piano that she takes with her. Everywhere.
"The hardest part of the day is getting the piano to the stage," says Line. "Every concert hall and theatre is different." But after the piano gets placed on the stage, Line and her two favorite people that travel with her jump into action. A beautiful stage is set, lights are focused, CDs and Music Books are ready to sell in the lobby, the piano is tuned, and it is show time!
Line plans to play music this year from her newest Heritage series. She is also featuring music from Simply Grand, her most popular music played on Pandora. Her goal is to travel to small cities where fans cannot believe she is coming. In other words, Line hopes to be a very big fish . . .  in a very small pond.
Lorie Line. All by herself. Simple . . . but very grand.
There is no intermission on this show. Lorie plays one hour twenty minutes.
She will be greeting fans in the lobby following the performance to take photos and sign music.
Age restriction for this show is 4 and up. No infants or toddlers please.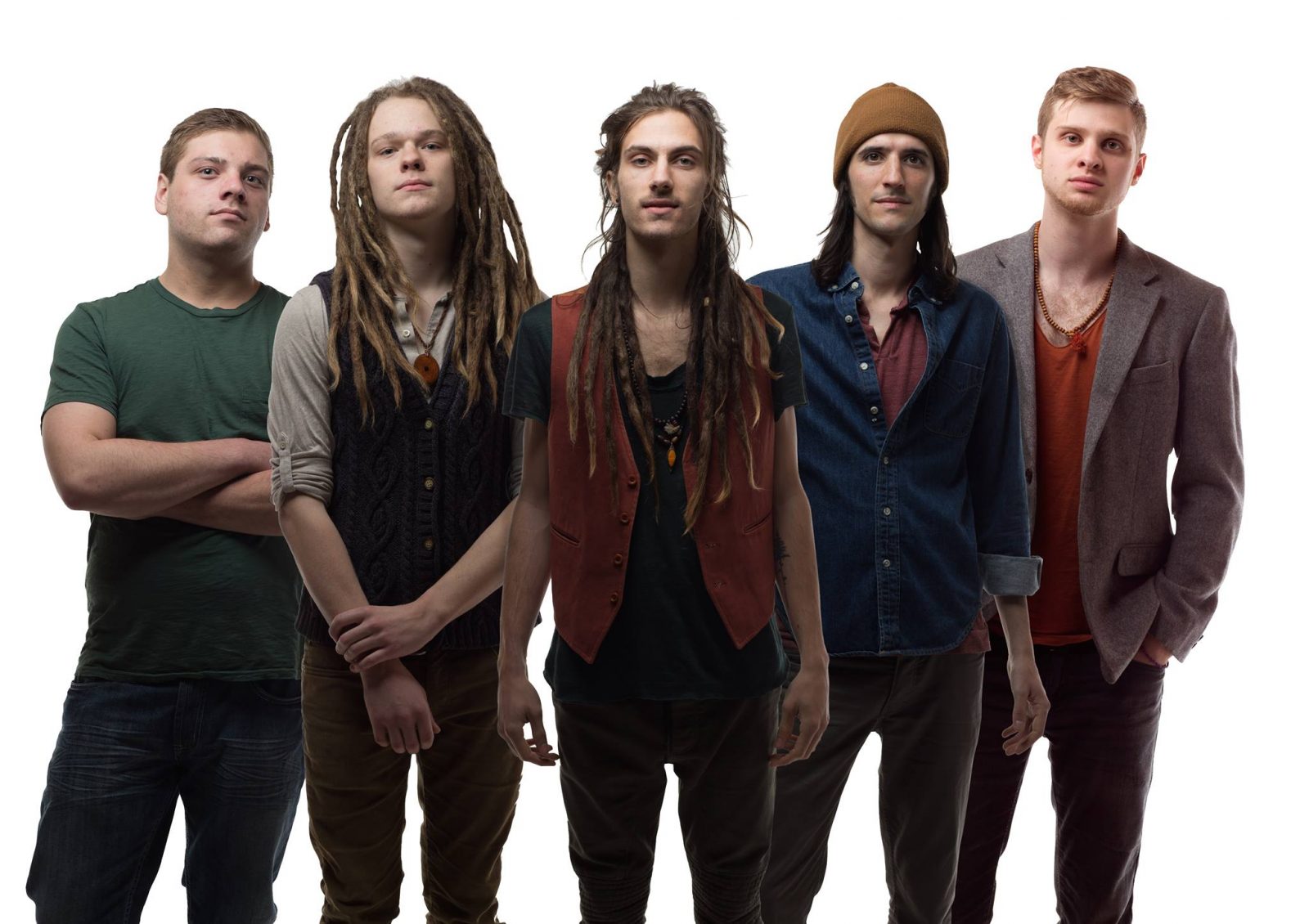 Equal parts fast-paced and soulful, 5-piece modern-folk Americana act, The Way Down Wanderers, draw listeners in with energy, originality and soulful generosity. Playing, performing and writing together for just 3 short years, the Wanderers have built an enthusiastic and fast-growing following. Youthful and professionally trained, these young men captivate audiences with soaring instrumentals, foot stomping sing-alongs and a lively stage show and have created a buzz for themselves with their unplugged, off-stage encores and propensity for performing self-titled, "restSTOMPS" – free acoustic sets at rest & truck stops along their tour routes.