Also: Daryll Schmitz, Alex Kumin, Chelsea Hood & Tommy Schneeman
Matty Ryan, an alumnus of the Second City, has appeared at The Hollywood Laugh Factory, The Hollywood Comedy Store, The Hollywood Improv, Laugh Factory Chicago, UCB LA, UCB East, iO Theater, Zanies, The Chicago Improv, and UP Comedy Club. In 2013 he was invited to perform at the TBS Just for Laughs Festival in Chicago; in 2016 he made his feature film debut with a role in Who Gets the Dog (nominated for 'Best Actor' in the 2016 Midwest Independent Film Festival); also in 2016, recorded a standup set for MTV's Acting Out. In 2017 he had a guest star role on NBC's Chicago Justice, performed at NBC Universal/Second City's Breakout Fest and appeared on WCIU's Chicago's One Night Stand Up. In 2019 he was selected for Just for Laughs Montreal New Faces, and he also taped a set for Comedy Central's Stand Up Featuring, which is currently streaming on their digital platforms.
Alex Kumin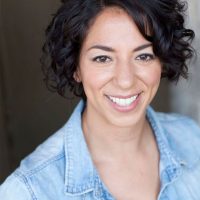 Alex Kumin's bold and whip smart standup delights crowds across the city of Chicago and around the US. She is an alumni of the nation's longest running independent standup comedy showcase, The Lincoln Lodge, through which she also teaches Chicago's favorite all-female standup class, Feminine Comique. Her monthly showcase, Diamond Comedy Hour, takes place at the Chicago Laugh Factory on the first Friday of the month, featuring the premiere female comedians in the city and beyond. She has had the pleasure of working with Patton Oswalt, Maria Bamford, Tom Green, Rory Scovel, The Lucas Brothers, Aparna Nancherla, Greg Fitzsimmons, Jen Kirkman, and Todd Barry, among others and was selected as one of eight comedians at Gilda's Laughfest – Best of the Midwest Competition 2017. She made her television debut on WCIU's "Chicago's One Night Standup" and has appeared in NBC Universal's Breakout Festival ('16, '17, '18), Limestone Comedy Festival, Orlando Indie Comedy Fest and The Chicago Comedy Exposition. In 2016 she was named a comic to watch by Timeout Chicago and was one of Chicago Reader's standout comedians of the year. She has been featured in Chicago Magazine as a comedian with "unapologetic honesty", as she tackles heavy hitting social issues like gender inequality and thigh chaffing.
Daryll Schmitz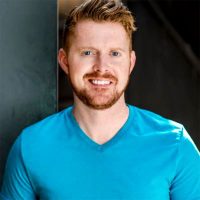 Daryll Schmitz is a nationally touring comic that doesn't hide the embarrassing qualities and moments that make him who he is. Born and raised on the mean streets of Mineral Point, he's quickly acclimated himself to the quiet life of Chicago. Daryll is a graduate of The World Famous Second City Training Center's Writing and Stand-Up Programs. He is an Executive Producer of Verified Laughs at The Laugh Factory, Producer of Sofar Sounds Comedy nights, a Producer of Stray Bits Comedy, and a former sketch comedy writer for Second City. This year Daryll has performed in clubs throughout the country. He recently opened for Barstool Sport's Francis Ellis and this year was featured at the Milwaukee Comedy Festival, Cream City Comedy Festival, and Paul Bunyan Festival.
Chelsea Hood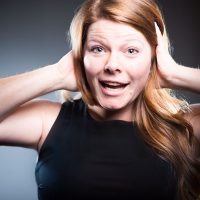 Chelsea Hood is a stand up comedian living in Chicago, IL by way of the comedy scenes in both Dallas, TX and Brooklyn, NY. You may have seen her on WGN, The CW Network's Eye Opener, or CW33's Nightcap. She was also featured on Stand Up Records' "Texas Mess" album recorded at SXSW. If you'd like to see her perform live, her shows are listed on this here website. Chelsea's style of humor is observational, feminist, and pleasantly self-deprecating. Some of the comics she has been delighted to open for include; Marc Maron, Jay Mohr, Donnell Rawlings, Maria Bamford, Ralphie May, Richard Lewis, Pauly Shore, JB Smoove, Paul Rodriguez, Tom Green, Michael Winslow, Bobby Lee, and many more.
Tommy Schneeman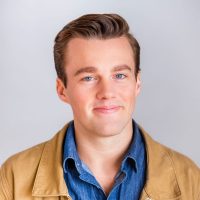 Tommy Schneeman is a Minnesota-born comic who has been coming up and down in the Chicago comedy scene over the past few years. Recent highlights for him include opening for Louie Anderson and being a regular at the Chicago Improv. He also produces comedy shows for Sofar Sounds, along with a weekly show at The Laugh Factory called Verified Laughs. Tommy's style is boyish, witty, and overall pretty decent. And you can believe this because Tommy wrote it.